2014 Melbourne Fringe—
Space Orchestra Plays to Bugs Bunny Cartoons
Posted on 29 September 2014
I am a long time Bugs Bunny fanatic. To this day I can quote verbatim various episodes of the cartoon show. When I heard that Phantom Panda Power Wizard Master Smasher was performing the music of Bugs Bunny and Road Runner to the actual cartoons, I was not only intrigued but downright excited!
I am not precious about the sanctity of original works. The more people engage with a work and make it their own, the greater homage is being done to the creator. In this way a new generation of creators have the opportunity to hone their skills. Fan fiction has been around for a very long time. From as early as the twelfth century you can find manuscripts where people have taken on the style of a favourite author, written a story in their genre, and attached the favourite author's name to the work. It's only with the idea of the author as literary hero that people became concerned about attribution. Attribution is important, support of artists is important, but so is free play.
Phantom Panda's take on Carl Stalling's orchestral compositions, as well as the many classical works used by Warner Brothers for the Looney Tunes, is a real delight. They create something utterly unique, bringing a contemporary sensibility to old favourites. I love how they ensure that every sound, every note they make, fits meticulously into the action of the cartoons as they are projected onto a large cloth screen.
They describe themselves as blending "the drama of the symphony and the intensity of highly orchestrated rock." Phantom Panda certainly have a prog rock meets heavy metal vibe. They most remind me of Trans-Siberian Orchestra, who are tremendously popular in the US.
Blue Grassy Knoll have been creating blue grass scores to play in conjunction with Buster Keaton films for years. However, where Blue Grassy Knoll choose to be relatively invisible while playing to such classics as The General, Phantom Panda go out of their way to be a part of the fun. One performer has a peculiar umbrella hat, another wears a panda mask, and one guitarist has the most awesome metallic shoulder pads that shoot out red laser beams through the haze of a smoke machine.
This is a glorious night out. I can highly recommend it for big and little kids who don't mind some noise served up with their cartoon silliness.
Phantom Panda Power Wizard Master Smasher – The Brutal Rabbit of Seville from Phantom Panda on Vimeo.
Tickets: http://www.melbournefringe.com.au/fringe-festival/show/space-orchestra-plays-to-bugs-bunny-cartoons/
Peace and kindness,
Katherine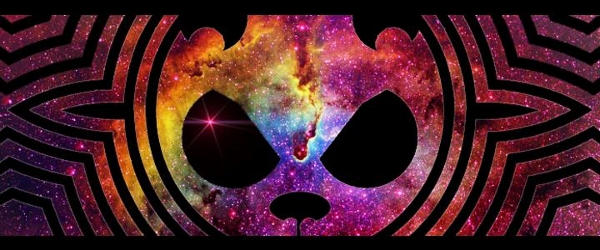 RSS Feed

Categories

Archives

Blogroll