Heard of Elephants
Posted on 12 August 2016
You won't be seeing much of me here for a little while. My show Heard of Elephants is in the Melbourne Fringe Festival and will be opening in one month's time! Woohoo!
The tickets have become available this week and today is WORLD ELEPHANT DAY! So, I have two suggestions: Be sure to check out the World Elephant Day website and sign the pledge to protect elephants AND buy a couple tickets to see my show about what it's like to be an elephant! You can make your purchase on the Melbourne Fringe Festival website or call 03 9660 9666. If you want a little more information before you buy, you can always check out the Heard of Elephants website.
This song might inspire you.
This poster might inspire you as well!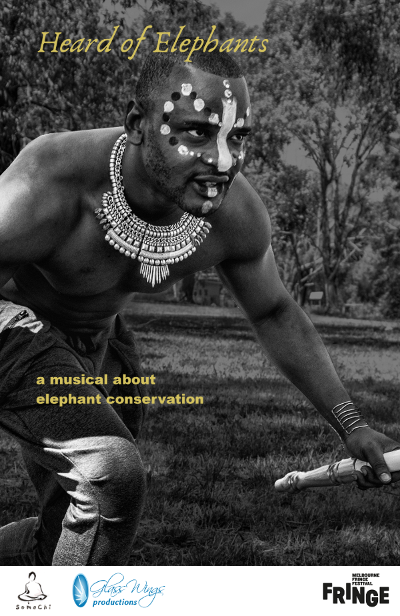 Peace, kindness, and trumpety noises!
Katherine
RSS Feed

Categories

Archives

Blogroll