A Bunch of Pirates: A Transdimensional Adventure!
Posted on 23 March 2015
Hello fans of all things piractical and silly!
My new show has a preview this Friday and is opening on Saturday. Should be a good one. Plenty of Mighty Boosh style fun.
You can find more information on the Melbourne International Comedy Festival site.
Or you can check out our own website on Glass Wings.
You can pre-purchase tickets here: http://www.trybooking.com/GKXR
Or buy tickets at the door!
Peace and kindness,
Katherine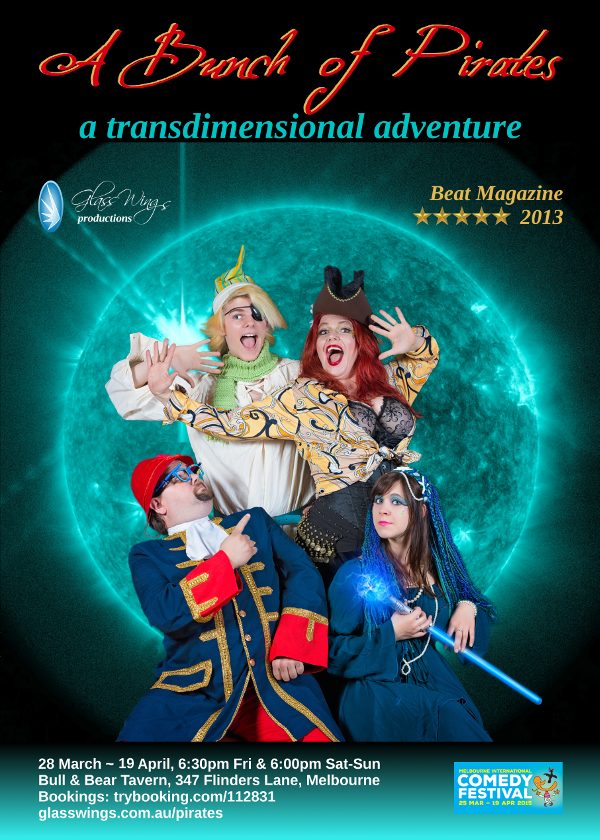 RSS Feed

Categories

Archives

Blogroll