Sandbox Land Launches!
Posted on 17 February 2015
I'm launching a new variety show! Club Voltaire gave me the space once a month to gather together talented people of all sorts to shine like the stars they are. It's meant to be something like The Muppet Show meets Prairie Home Companion.
To kick off we are doing a show about what life was like in 1915 with the proceeds going to the ANZAC Peace Coalition. We will have storyteller Roz Quinn and comedian Anthony Jeannot performing and more!
When: 7pm Saturday 28 February
Where: Club Voltaire, 14 Raglan Street, North Melbourne
Sandbox Land website
Tickets: trybooking.com.au/118054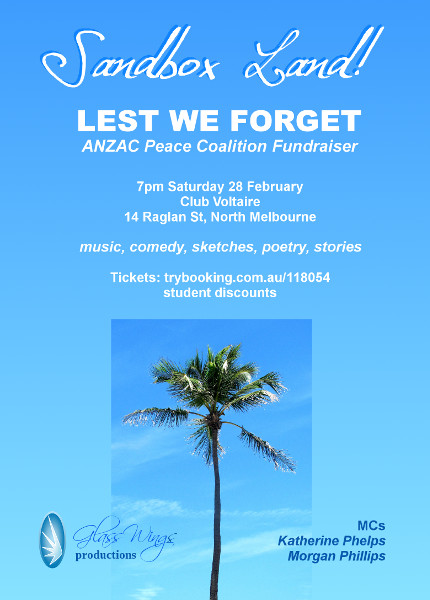 RSS Feed

Categories

Archives

Blogroll