2014 Melbourne Fringe—
10 Things You Can't Do on Stage
Posted on 01 October 2014
In jazz there is a concept known as "soul". A piece of music has soul when it comes from a place of authenticity: where every note is deeply felt and speaks of a person's inner truth. Such music may not have a lot of polish, in fact sometimes polish is eschewed as not honest enough. People are impressed by skill, and given the amount of time it takes to excel in any art, respect is certainly due. But skill without heart lacks humanity.
10 Things You Can't Do on Stage is a production with soul. Friends Caitlin Yolland and Jaklene Vukasinovic have constructed a show around the thought that as far as creativity goes…rules are made to be broken. This they do in the most charming and heartfelt manner. They chat with each other, they chat with the audience, they do several improvisations that illustrate how each of the ten "don'ts" are not hard rules. Life is bigger, messier, and more wonderful than a set of rules could ever encompass.
Yolland plays the bubbly pixie dream girl to Vukasinovic's more measured and good-natured comic straight. Their affection for one another is genuine and it creates a lovely sense of joy as they dive into their scenes. My favourite scene of the night is when Yolland fangirls God: asking for an autograph and getting a selfie with The Almighty. Vukasinovic's droll delivery was outright roll on the floor hilarious.
Improvisation performances frequently refer to the audience to request ideas. In 10 Things the women go further than that, actually engaging in discussion over such issues as what topics are too sensitive to put on stage. The moment is rough, but completely honest. The audience comes away feeling expanded, and more invested in the two performers as human beings.
I have to admit that I get tired of shows where the performers haven't invested very much of themselves. Cleverness is entertaining, but one dimensional. Sadly, this happens too often in comedy and it doesn't have to. 10 Things You Can't Do on Stage is a good example of how to do comedy and theatre right.
Tickets: http://www.melbournefringe.com.au/fringe-festival/show/10-things-you-can-t-do-on-stage/
Peace and kindness,
Katherine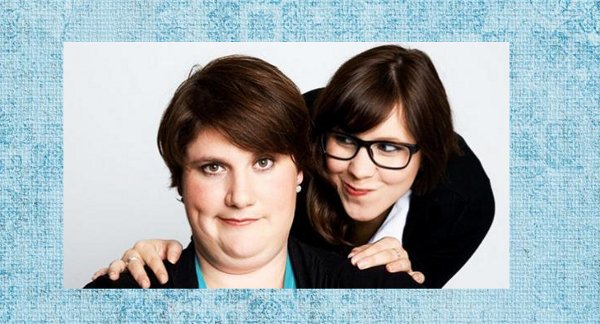 RSS Feed

Categories

Archives

Blogroll