2014 Melbourne Fringe—
Impromptunes: Whose Chorus Line Is It Anyway?
Posted on 23 September 2014
We are living in a world where we are surrounded by assembly-line storytelling. Mainstream film and television rarely offer anything new. As such improvisational theatre has much to offer.
You would be right in thinking that Melbourne has nearly as many types of improvisation as their are impro groups. Improvisation is much like circus in that this is performance with an edge of danger. Will the performers be able to pull off an entertaining hour of drama, comedy, games, and/or song that feels cohesive and provides entertainment?
Impromptunes: Whose Chorus Line Is It Anyway? plays with the dual genres of the musical and the "play within a play". Each night Impromptunes solicits a show title from the audience and starts building a story with song around it. However, concurrent with that story is the story of the actors, musician, and director, and the nature of their lives.
Like circus the show does in fact have "safety nets" to assist in the unfolding of the plot. Improvisors spend a lot of time playing games that build their skills as instantaneous performers and storytellers. When they go to stage with a show, they often bring a number of these games with them. This provides a point of interaction with the audience.
Emmet Nichols, the founder of Impromptunes and former Big HOO-HAA! alumnus, plays the show's director. He uses his position to engage with the audience as the "playwrights" of the night, to introduce games and to keep the show bubbling along. I have seen some long-form impro shows where all the ideas are gathered at the beginning, then events are played out end to end the rest of the night. I much prefer Nichols's style of regularly touching base with people, so they remain aware of the spontaneity of what is being presented.
The evening I attended the title given to the play was "My Little Pony Armageddon". This was a joke on My Little Pony: Friendship Is Magic. Clearly none of them knew the reference to an animated children's show, but were game to create a story to do with magical ponies who give eternal youth to grandparents when eaten. Musical styles ranged from straight musical to jazz, to opera, to Mexican mariachi.
The cast are part of a team who work varying nights. So not only will you have a unique story every night, but a diverse range of actors. The group I saw were engaging and whip-smart when it came to bringing a comic touch to unfolding events. Nichols has done a superb job of selecting his people.
Emily Taylor created the role of Pixie the Pony and invested it with great charm and sly humour. Stuart Packham played The Dad to Little Susy. However, I would say he particularly shone in the behind the scenes segments. He would be marvellous in a The Office type show. Amanda Buckley's confident performance as Susy was a delight. She would be a positive addition to any theatrical production.
My favourite comedy moments came from Hollie James who played The Evil Grandma and The Snooty Actress. Her bitch queen was deliciously horrible and laugh-worthy. This was made doubly funny knowing that in real life she had recently played in the live production of Peppa The Pig. Morgan Phillips supported James's character as Evil Grandpa. The gusto with which he revved up that chainsaw to slaughter little ponies, then later performing a love scene with Stuart Packham, spoke of a committed performer with a solid sense of comic performance. Keep an ear open for some impressive singing from Phillips.
Cameron Taylor had a good unassuming charm and I would love to see more of him. Alana Tranter was similarly adorable. Greg Lovell's grumpy French pianist was an unexpected delight.
Impromptunes has much to offer and is well worth seeing more than once. Emmet Nichols has reason to be proud of this vibrant and sophisticated production.
Peace and kindness,
Katherine
Tickets: http://www.melbournefringe.com.au/fringe-festival/show/impromptunes/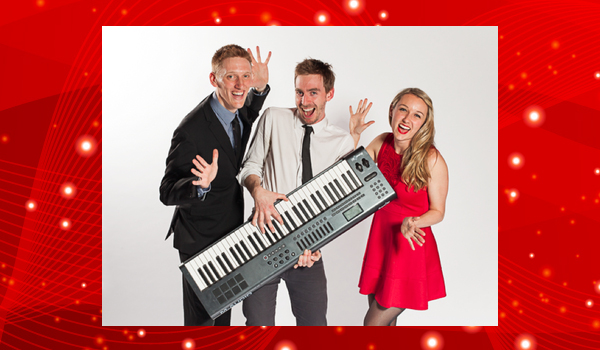 RSS Feed

Categories

Archives

Blogroll