2014 Melbourne Comedy Festival:
• SQUEAKY CLEAN COMEDY…On Yard Duty!
Posted on 08 April 2014
Compassion fatigue is the term sometimes used to describe people losing their ability to care, because they feel inundated by reports of tragedy and suffering. Their sense of overwhelm makes them feel powerless to help. This results in a disastrous cynicism that keeps people from enacting positive change.
Events such as Squeaky Clean Comedy…On Yard Duty help to keep the tone light, while still engaging with the need to help. This year the Squeaky Clean event is in aid of World Vision and their campaign to help improve the education available to aboriginal children. This is no small endeavour.
In the five year period from 2006 to 2010 530 Aboriginal and Torres Strait Islander children died who were less than five years old. Aboriginal children are thirty times more likely to suffer from malnutrition and anemia due to iron deficiencies than other Australian children. In the Northern Territory only 13% of Aboriginal homes have functioning water, waste, cooking, and cleaning facilities. We must address basic needs. We must also help provide the means for these children to achieve self-determination and self-sufficiency.
Your ticket to this event helps World Vision and their education initiatives. It's an easy trade. And for your time and money you are treated to some solid, top-class comedy and performance.
The MC for the evening is rising comedy star Michael Connell. His humour bears close resemblance to UK comedy superstar Michael McIntyre (maybe it's the first name that does it). He provides a warm and jovial presence that effortlessly pulls the two hours of entertainment together.
Performers include charming ventriloquist Sarah Jones and her puppet friend Kitty, circus performers Trash Test Dummies, the boyishly cheeky Jason Chong (doing my favourite routine of his which involves a Transformer mask), thrilling wordsmith Joel McKerrow, and laugh out loud funny comedians Mike Klimczak and Danny McGinlay.
This was a solid line up of entertainment, not a clunker in the bunch. On the countrary, we had smooth professional entertainment the equal of the Melbourne International Comedy Gala. They carefully kept the show informative without pressurising the audience. People walked away feeling happy and generous. Excellent job.
Go, have fun, and make the world a little better.
7:30pm Saturday 12 April
Melbourne City Conference Centre
333 Swanston St, Melbourne
Tickets: www.comedyfestival.com.au/2014/season/shows/squeaky-clean-comedy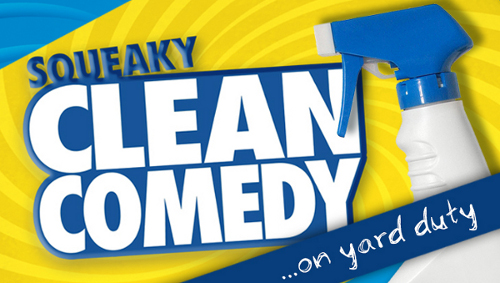 Peace and kindness,
Katherine
RSS Feed

Categories

Archives

Blogroll