2014 Melbourne Comedy Festival:
• Simon Keck—Let's Write A Book
Posted on 03 April 2014
One famous urban legend has it that Ernest Hemingway once wrote a story in under ten words on a bet. The story goes: "Classified: Baby Goods. For sale, baby shoes, never worn." It has never been confirmed, but started circulating when the event was dramatised for a play called Papa about Hemingway.
The thought of such a story inspired many people to explore "microfictions". These can be 6-word stories, 25-word stories, 50-word stories, 100-word stories, 140-character stories (of course Twitter got into the act). One of my favourites is by Alan Moore, author of The Watchmen: "Machine. Unexpectedly, I'd invented a time"
Simon Keck in Let's Write a Book explores the world of unusual literary forms: microfiction, flash fiction, collaborative fiction. He probably should have included choose-your-own-adventure as well. This is a rich if little known field of creative endeavour with plenty of scope for big laughs.
Keck began his show with a collaborative fiction. He asked the audience to add sentences to a story without knowing anything about previous events in the narrative other than the directly preceding sentence. This is really the party version of a famous literary game first played in 1931 by the fourteen members of the Detection Club. The club included such luminaries as Agatha Christie and G.K. Chesterton. The resulting book was entitled The Floating Admiral. The resulting story for the show provided some laughs, but could have been more developed.
We are then treated to a series of flash fictions Keck has written which we were to "applaud" by throwing pieces of wadded up paper at him. The stories were humorously conceived and made for lighthearted reading. Felicity Ward explored this territory in 2009 with her show The Book of Moron. This was followed by two sentence stories people had contributed to Keck online.
Let's Write a Book has tremendous potential as a show and a ready made audience with the writing community (which is larger than you might imagine). Keck is a skilled comedian with plenty of laddish charm. I have a feeling I saw the show a little too early in the season, because it still needs some filling out. However, the very nature of live comedy is that it can grow and change from show to show. That's what makes it so much more exciting than anything on a screen. The right seeds are here, so I expect great things in the coming performances, you should too.
Tickets: comedyfestival.com.au/2014/season/shows/let-s-write-a-book-simon-keck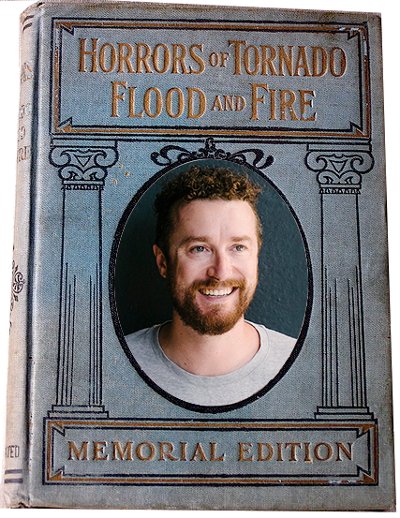 Peace and kindness,
Katherine
RSS Feed

Categories

Archives

Blogroll