2014 Melbourne Comedy Festival:
• JMAC—Disco Fanny
Posted on 14 April 2014
So many issues still need to be addressed when it comes to flattening our hierarchical culture and ensuring females are treated fairly and respectfully. Any number of comedians have sought to dig into this field of concern during the festival, both male and female.
Justine "JMAC" McInerney's show Disco Fanny does so much for women, without being a call to arms. Rather, it is a richly humorous celebration of womanhood. I hesitate to use the words "girl power", because for all its silliness, this is a show about mature confidence, self-acceptance, and self-assurance.
I have seen shows where women flaunt their bits for easy attention and easy laughs. Yes, McInerney does some flaunting as well, but she brings so much more to the mix, demonstrating exceptional comedic and musical skill.
Disco Fanny is not a show for the prudish or the squeamish. Personally, I think it ought to be toured to secondary schools where teenage girls can get a taste of what it's like to completely embrace their bodies. McInerney calls herself a "slut", but that's as much of a misnomer as "tomboy". Females have a right to be active, empowered, and enjoy their sexuality to the same degree as men.
McInerney gives her show shape by taking on characters such as a party girl, school girl, and new age guru. The jokes are goofy and delightfully off-centre. Her performance is high energy. Her original music is upbeat, sweeping her audience away with its laugh out loud lilt.
Disco Fanny is a show that speeds through its hour in flashes of rainbow coloured sequins. People left on a disco high. Good stuff.
Tickets: http://www.comedyfestival.com.au/2014/season/shows/disco-fanny-jmac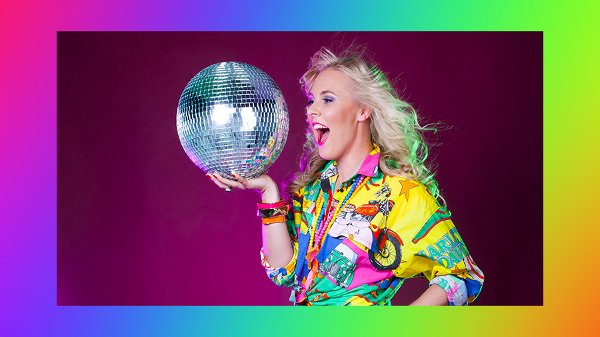 Peace and kindness,
Katherine
RSS Feed

Categories

Archives

Blogroll