2014 Melbourne Comedy Festival:
• Jen Wong—Laughable: The One-Liner Show
Posted on 07 April 2014
Puns are a complex form of wordplay. Because we have a limited set of phonetics with which to express ourselves, sometimes we have two entire sets of concepts finding themselves overlapping. Finding parallels and relationships between these concepts takes a certain amount of intellect.
Children are fond of puns precisely because they are strengthening their skills with both language and concepts, while playing with the absurd. Puns did not always elicit groans. People used to simply laugh and think, how clever. But the groans aren't bad, they are often a sign of recognition when our brain catches up with the full implications of a particular pun. A good pun should have a groan followed by a laugh.
Jen Wong's Laughable: The One Liner Show is replete with puns. She does have the odd one-liner, but for the most part this is a celebration of story and language. Wong's comedy is clever and demonstrates a quick wit.
One of the more remarkable aspects of this show is how Wong is able to make it an interactive event. She hasn't just written puns: she asks people about themselves, has them add to a story she is telling in a "choose your own adventure" fashion, then makes up puns on the spot. This is truly raw comedy of the highest calibre. And it's all so light and breezy, it's easy to forget what sophisticated skill had to go into making Laughable.
Jen Wong is an exceptional talent. Laughable: The One Liner Show is a real treat. I laughed very hard the whole hour. This is an easy pleaser for almost any type of audience. So, if you don't know what to see during the comedy festival give Laughable a try, you can't go Wong (or maybe you can!).
Tickets: www.comedyfestival.com.au/2014/season/shows/laughable-the-one-liner-show-jennifer-wong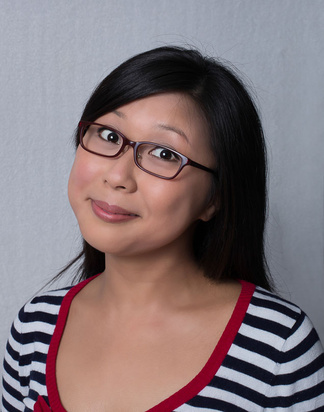 Peace and kindness,
Katherine
RSS Feed

Categories

Archives

Blogroll