Pop Mashup: Happy Birthday Doctor!
Posted on 12 September 2013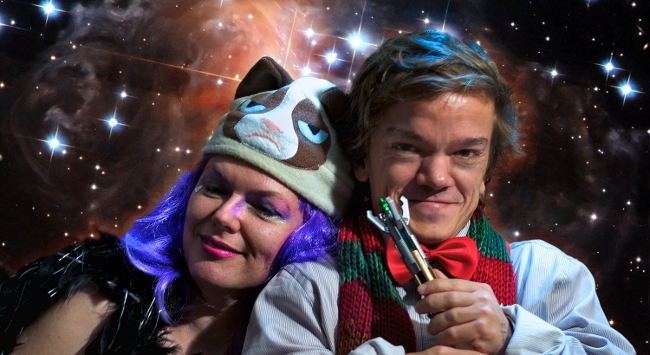 Finally, I get to put on my own show again! Woohoo! Melbourne Fringe Festival is coming up and I'm in it. This year I decided to do something Dr Who themed in honour of the 50th Anniversary. It has been a lot of fun watching other comedians perform tributes to this icon as well. Everyone does it differently.
My version has The Doctor teaming up with Hermione Granger from Harry Potter to defeat Tard the Grumpy Cat and her Brony minion. I've included a bit of singing, a bit of dancing, and more pop references than you can shake a wand at.
One happy titbit is that I recruited kids from the Croydon Community School and their art teacher Dan Green to make parts of the set. It was great fun having them on board.
It would be delightful having people come along and say "hi!" So, if you have a night free during Melbourne Fringe, we'd love to see you.
Pop Mashup: Happy Birthday Doctor!
Club Voltaire
14 Raglan Street, North Melbourne
18 September-06 October
Tickets phone: 03 9660 9666
Tickets online: Melbourne Fringe Festival
Peace and kindness,
Katherine
RSS Feed

Categories

Archives

Blogroll