2013 Melbourne International Comedy Festival:
• JMAC—Live Vicariously
Posted on 06 April 2013
Energy means everything. I know people say that timing is the key to great comedy, but I would dispute that. People will laugh even when your timing is off, if your energy is good.
Justine McInerney aka JMAC is bursting with energy. If the electricity ever went out in the CBD, you could just plug her into the power grid and keep partying. She has recently relocated to Melbourne and I hope it pays off for her. She has a TV personality, if I have ever seen one.
Her show is a long series of cheerful sex jokes. I was there with her when she started sending up Barbie dolls in broad strokes. The tales of her various sexual exploits were a hoot. No one was surprised when she spoke of salacious skydiving. We were ready to hear about booty bungee jumping and prurient parkour as well.
Not only were her songs fun, but her singing voice is remarkably good. Many comedy music groups have workable vocals, but in JMACs case she excelled at holding a tune, trilling, and making amazing use of her upper voice. Perhaps she's Weird Al and Mariah Carey's love child.
She deserves an audience of big laughers who whoop it up, making a lot of noise. She needs partiers and jovial extroverts. She needs a reviewer who uses more one and two syllable words… Live Vicariously is a great show. JMAC is a great humorist.
http://www.comedyfestival.com.au/2013/season/shows/live-vicariously-jmac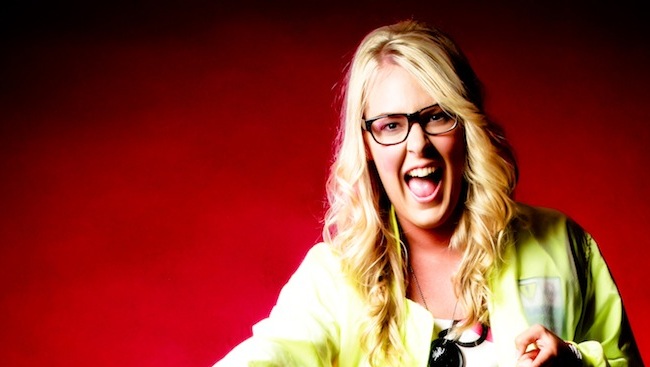 Peace and kindness,
Katherine
RSS Feed

Categories

Archives

Blogroll