2013 Melbourne International Comedy Festival:
• CJ Delling—Tomorrow's Weather & Other Predictive Errors
Posted on 15 April 2013
"There is no personal charm so great as the charm of a cheerful temperament."
~Henry van Dyke
CJ Delling embodies that most admirable of comedy qualities, a cheerful temperament. The audience is smiling before she even begins to tell jokes. Her charm is derived from an uncomplicated warmth which assures people this is a safe place to laugh.
Tomorrow's Weather & Other Predictive Errors is about faulty conjecture. From predictions about the weather to predictions of doomsday, we are treated to example after example of how poorly we guess at the future. Delling's main story thread had to do with what she did on ostensibly the last day on Earth. Having been informed that the Mayan calendar was ending the twenty-first of December, she decided to seize the day.
Delling does many things very right and it is worth seeing her show to better understand certain comic tools.
She gave her show a clear-cut theme that she followed from beginning to end. It was like the solid trunk of a Christmas tree that allows for many branches and plenty of shiny baubles. She started by generally speaking of predictions, then as the audience warmed—spoke of the Mayan prediction, then went into detail about her "last day". The narrative had an inevitable force to it, driving the audience to bigger and bigger laughs.
Delling's sense of presence with her audience made her show engaging. She was aware of the quirks of her space and humorously brought them in as they played out. She interacted with people in the audience, showing genuine interest. Her expressive face reassured people that they were laughing with a real human being, not laughing at a comedy automaton.
I was impressed by the lovely detail she brought to her stories. At one moment she has us imagining the sound of frying food, in another we are involved in the sticky gooiness of separating recycling rubbish. Detail is what makes a story, and most especially a comic story, come to life.
CJ Delling is a comedian to look out for. I look forward to watching her career grow.

http://www.comedyfestival.com.au/2013/season/shows/tomorrow-s-weather-other-predictive-errors-cj-delling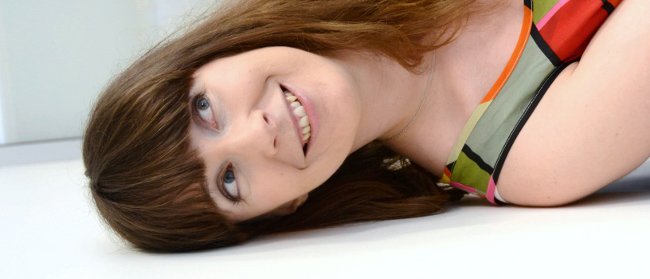 Peace and kindness,
Katherine
RSS Feed

Categories

Archives

Blogroll