Posted on 30 September 2014 | No responses
Pajama Party is a delightful adult confection, like a tiramisu sprinkled with hundreds and thousands. Melbourne Fringe is its second outing in this city, after a short run at the comedy festival. It really deserves a larger venue and larger audiences. This is an expert piece of comedy.
Sarah Jones and Nicholas Johnson have organised a pajama party, but no one has arrived…except the audience. This premise provides the framework for a series of sketches that range from the silly to the downright disturbing. They cleverly find ways to weave in their skills as respectively a ventriloquist and a magician, but never at the expense of story or comedy. Johnson murdering an orange was one of the funnier shticks I've seen in a long time. I cheered when Jones's character wanted to be Santa Claus.
These two have been honing and expanding their skills for some time. It's always a pleasure watching performers grow. Jones in particular is finding more depth in her delivery and material. As slight as the story is, it makes the show more than a mechanical presentation of entertainment tricks and into something memorable.
Nicholas Johnson and Sarah Jones are the founders of The Variety Collective at Brunswick Green. If you have missed Pajama Party, you can catch these two performing there on the odd Wednesday evening.
Peace and kindness,
Katherine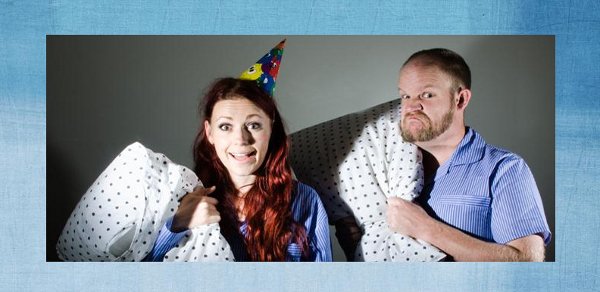 Posted on 30 September 2014 | No responses
I love working with students. Running humour writing classes is indeed a lot of fun. Running a class on storytelling for computer games is also a blast.
Humor writing classes tend to create community—because as part of the work you're doing together, you're laughing together. A humor writing class will teach you that there's nothing better than having a writing community.
"Why Every Writer Should Take a Humor Writing Class", Siobhan Adcock
Peace and kindness,
Katherine
Posted on 29 September 2014 | 1 response
I am a long time Bugs Bunny fanatic. To this day I can quote verbatim various episodes of the cartoon show. When I heard that Phantom Panda Power Wizard Master Smasher was performing the music of Bugs Bunny and Road Runner to the actual cartoons, I was not only intrigued but downright excited!
I am not precious about the sanctity of original works. The more people engage with a work and make it their own, the greater homage is being done to the creator. In this way a new generation of creators have the opportunity to hone their skills. Fan fiction has been around for a very long time. From as early as the twelfth century you can find manuscripts where people have taken on the style of a favourite author, written a story in their genre, and attached the favourite author's name to the work. It's only with the idea of the author as literary hero that people became concerned about attribution. Attribution is important, support of artists is important, but so is free play.
Phantom Panda's take on Carl Stalling's orchestral compositions, as well as the many classical works used by Warner Brothers for the Looney Tunes, is a real delight. They create something utterly unique, bringing a contemporary sensibility to old favourites. I love how they ensure that every sound, every note they make, fits meticulously into the action of the cartoons as they are projected onto a large cloth screen.
They describe themselves as blending "the drama of the symphony and the intensity of highly orchestrated rock." Phantom Panda certainly have a prog rock meets heavy metal vibe. They most remind me of Trans-Siberian Orchestra, who are tremendously popular in the US.
Blue Grassy Knoll have been creating blue grass scores to play in conjunction with Buster Keaton films for years. However, where Blue Grassy Knoll choose to be relatively invisible while playing to such classics as The General, Phantom Panda go out of their way to be a part of the fun. One performer has a peculiar umbrella hat, another wears a panda mask, and one guitarist has the most awesome metallic shoulder pads that shoot out red laser beams through the haze of a smoke machine.
This is a glorious night out. I can highly recommend it for big and little kids who don't mind some noise served up with their cartoon silliness.
Phantom Panda Power Wizard Master Smasher – The Brutal Rabbit of Seville from Phantom Panda on Vimeo.
Tickets: http://www.melbournefringe.com.au/fringe-festival/show/space-orchestra-plays-to-bugs-bunny-cartoons/
Peace and kindness,
Katherine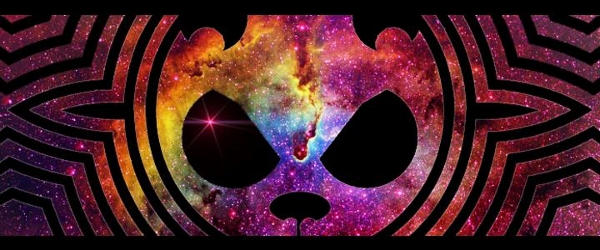 Posted on 28 September 2014 | No responses
I often joke that as the director of theatrical and/or film productions, I'm the eye of the storm. I have to remain calm, so when cast and crew are facing difficulties, I can be there for them in order to move the production forward.
I remember one situation where a costumer decided she didn't like two of the women for whom she was constructing belly dancing outfits. She deliberately sabotaged the costumes. We didn't find out until the day of a film shoot. The women were in tears, and we had quite a bit of expensive leased equipment waiting to be used. Within an hour I had to calm the young ladies, fix the costumes, and restart filming.
Every production is going to experience moments such as this. They are more fraught with danger when dealing with a volunteer cast and crew, since losing even one person can cause the show to collapse. To manage these dramas I regularly remind myself of a few things.
I am responsible for my feelings. No one makes me feel anything: whether it's anger, sadness, fear, or infatuation. Certain people may stimulate these emotions, but they are not in fact the source. The words that cause me to laugh when a person says them, may draw anger when the same person says them again at another time. I then need to ask myself, why am I feeling this? The feeling isn't wrong. It's simply communicating something about a situation or issue that needs addressing. The person who stimulates those feelings may or may not be a problem; they may just represent difficulties I am facing or simply have problems of their own.
The instant I make someone else responsible for my feelings, I lose my agency. This may seem like a get out of jail free card, "It's not my fault—this person made me yell." However, I would then lose not only control over my emotions, but any understanding of them as well. This is not an option for anyone in the storytelling business.
The best storytelling comes from people who have rich inner lives, and a capacity for empathy. How else can anyone come to understand and portray their characters? People respond to stories where the author clearly shows compassion, insight, and wisdom. This comes when storytellers are able to sit with their emotions: to allow rage, passion, pain, joy, and more to flow through them without judgement. Because the instant you judge these things, your characters become flat. The emotions aren't bad, it's what you do with them that determines whether the outcome is life-affirming or not.
I would say we actually need the stimulation of emotions. They help us to safely interact with our environment and bond with other human beings. This is why storytelling is such a compelling art form, it helps us to practise what we will do with our feelings. I would also say we need to distinguish between a cheap emotional hit, and nurturing the sorts of emotions that will sustain us as human beings: like the difference between cotton candy and apples. I would never censor films or games about war, but it does disturb me when people are endlessly practicing war for the thrill of it. I much prefer to immerse myself in stories that have to do with people collectively finding positive solutions to their problems, as in a good episode of Dr Who.
When cast or crew are having a difficult time negotiating with their emotions, a few things can be done. First, you can just listen. We all frequently need to confess our emotions and our situations to a friend, family member, or counsellor. Do not try to analyze, rationalise, or provide answers. Give the person the freedom and dignity to find their own answers. Your sympathetic presence is enough.
At most share your own experiences, and let the person draw their individual conclusions as to whether it is of any help to them. Sometimes you might have resources that could help alleviate their circumstances, only proffer what you are completely willing to offer unconditionally. If the situation requires more, consider suggesting professional help. You will not have all the answers, nor should you. Though it feels good at first to be needed or to have someone address your needs, be very careful about such relations—they lack freedom.
Scientists have found some emotional states cause our brains to light up in ways similar to addiction. So, if you are used to being in a state of fear for instance, it will be difficult to settle those feelings in order to gain a sense of peace. But it is possible with practise, perseverance, and a little help. Actors need to learn the self control to switch on and off emotions at will. This may require neutral time, where peace can be found between being a character and being themselves. Directors should at least discuss "cool downs" with their performers to ensure their mental well being.
We are all so fragile. And we are all so strong. Among the greatest gifts we can give one another are freedom, kindness, and respect. Actors are not merely cattle whose emotions are up for cheap sale. Crew are not drudge workers whose needs are to be ignored. Any true artist will recognise the beauty and value of each person who comes within their sphere of experience. As theatre workers we are a team, as artists we are a team, as human beings seeking fulfilling and meaningful lives we are a team, as creatures of this planet we are a team. See one another with the eyes of friendship.
Peace and kindness,
Katherine
Posted on 26 September 2014 | No responses
In 2000 Nick Chisholm was carried off the Dunedin rugby field after suffering multiple strokes. These strokes broke the tenuous link we all have between our consciousness and our ability to move our bodies. Chisholm became a victim of "locked-in" syndrome. He was aware of his surroundings and his own thoughts, but had no way at first to communicate his available awareness.
Fortunately, Chisholm had a doctor who recognised the symptoms of Nick's circumstances, and soon everyone was mobilised to help pull Nick back into the world. His is a story of intense determination: one fraught with set-backs and triumphs.
The life-affirming nature of Chisholm's story attracted creator/actor Renee Lyons. She spent some time in Dunedin speaking with people and piecing together her understanding of events. She then used this material to create Nick: An Accidental Hero, an hour long festival show. The story is alternatively tragic, heart-warming, humorous, and inspirational.
Lyons has an impressive array of skills. Her storytelling has pitch-perfect timing ensuring a natural poignancy flows from the narrative. Her capacity to bring to life a whole raft of characters is exceptional. Her tour de force moment came when she portrayed a particularly emotional scene by interacting as several of the characters at (about) the same time while maintaining engagement and believability.
I have to admit when I read the description of this show, I wasn't certain it would be my thing. Nevertheless, organisers of Melbourne Fringe kept urging me to go. They were right. This show is a gem. Interestingly, I would say that it's not so much about Chisholm, as all the people who were changed in the courage they too had to find in order to support someone they loved. This is an uplifting night out.
Tickets: http://www.melbournefringe.com.au/fringe-festival/show/nick-an-accidental-hero/
Peace and kindness,
Katherine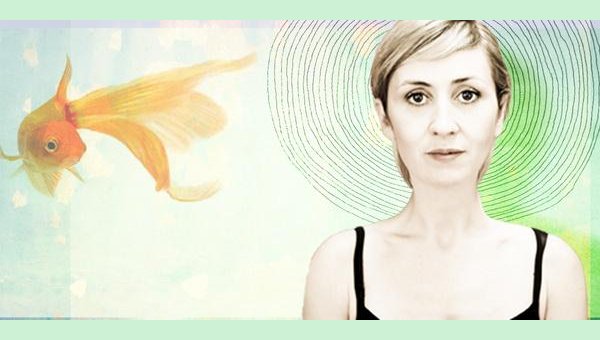 Posted on 25 September 2014 | No responses
I am partial to soulful works. These are songs, plays, comedy routines, etc that speak with honesty and authenticity about our human journey. Grand tragedies aren't necessarily soulful at all. "The king dies and the queen dies of grief" does not speak of who we are and how we manage life.
Often the most devastating of times are met with the resilience that is found in humour or some expression of beauty, such as song. These things help us to see that life is made up of more than just darkness. If things are stark, we can choose to focus on what is destroying us or on what speaks of our capacity for transcendence.
A Four-Eyed Guide to the Galaxy is a beautifully sweet and sad story about a girl named Buzz. She is left behind on Earth, when humanity has moved to Mars in order to survive after destroying this planet. We learn about her family, her aspirations, and what it has been like living alone. Her relationship with her dachshund provides the window through which we see into the heart of this character, and it is quite a large joyful heart. No matter how hopeless her situation is, she still finds things to celebrate.
Rowena Hutson is a brilliant storyteller and performer. Her gentle smile and bright eyes create a deeply sympathetic character that is uniquely memorable. The world she creates with her cardboard boxes, flannel pajamas, and soft toys emphasizes the vulnerability of her character and her situation. The audience yearns to protect and rescue her. But Buzz for all her apparent naivete is wise in knowing how to protect herself, and it's not by closing herself down to a universe which includes pain, but rather opening herself even wider to its wonder.
This is a stunning work, beautiful and with plenty of humour. I highly recommend people see it and see it at Melbourne Fringe in order to give Rowena Hutson every chance to take it elsewhere. This is an artist who deserves to succeed.
Tickets: http://www.melbournefringe.com.au/fringe-festival/show/a-four-eyed-guide-to-the-galaxy/
Peace and kindness,
Katherine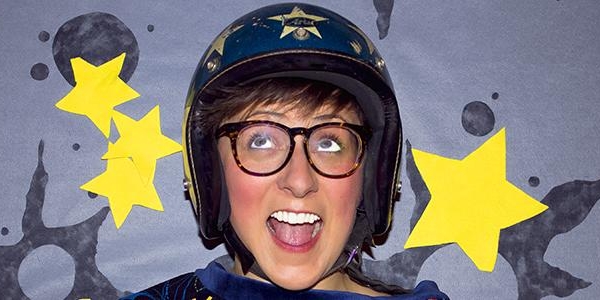 Posted on 24 September 2014 | No responses
I am well known for my interesting casting choices. I want to better represent life, where things are much more diverse than is frequently seen on stage or in film. This means I sometimes have to train my performers in order to get that mix. However, the university lecturer in me LOVES helping people to learn and to succeed artistically. The end result is more interesting, truthful, and vibrant.
Here is a vlog from one of my performers. No doubt he will be somewhat embarrassed I have put this here. However, I would like to thank him for sharing his perspective, it means a lot to me.
WizAz is still happening at Melbourne Fringe. You can get tickets here:
http://www.melbournefringe.com.au/fringe-festival/show/wiz-az/
Peace and kindness,
Katherine
Posted on 23 September 2014 | No responses
We are living in a world where we are surrounded by assembly-line storytelling. Mainstream film and television rarely offer anything new. As such improvisational theatre has much to offer.
You would be right in thinking that Melbourne has nearly as many types of improvisation as their are impro groups. Improvisation is much like circus in that this is performance with an edge of danger. Will the performers be able to pull off an entertaining hour of drama, comedy, games, and/or song that feels cohesive and provides entertainment?
Impromptunes: Whose Chorus Line Is It Anyway? plays with the dual genres of the musical and the "play within a play". Each night Impromptunes solicits a show title from the audience and starts building a story with song around it. However, concurrent with that story is the story of the actors, musician, and director, and the nature of their lives.
Like circus the show does in fact have "safety nets" to assist in the unfolding of the plot. Improvisors spend a lot of time playing games that build their skills as instantaneous performers and storytellers. When they go to stage with a show, they often bring a number of these games with them. This provides a point of interaction with the audience.
Emmet Nichols, the founder of Impromptunes and former Big HOO-HAA! alumnus, plays the show's director. He uses his position to engage with the audience as the "playwrights" of the night, to introduce games and to keep the show bubbling along. I have seen some long-form impro shows where all the ideas are gathered at the beginning, then events are played out end to end the rest of the night. I much prefer Nichols's style of regularly touching base with people, so they remain aware of the spontaneity of what is being presented.
The evening I attended the title given to the play was "My Little Pony Armageddon". This was a joke on My Little Pony: Friendship Is Magic. Clearly none of them knew the reference to an animated children's show, but were game to create a story to do with magical ponies who give eternal youth to grandparents when eaten. Musical styles ranged from straight musical to jazz, to opera, to Mexican mariachi.
The cast are part of a team who work varying nights. So not only will you have a unique story every night, but a diverse range of actors. The group I saw were engaging and whip-smart when it came to bringing a comic touch to unfolding events. Nichols has done a superb job of selecting his people.
Emily Taylor created the role of Pixie the Pony and invested it with great charm and sly humour. Stuart Packham played The Dad to Little Susy. However, I would say he particularly shone in the behind the scenes segments. He would be marvellous in a The Office type show. Amanda Buckley's confident performance as Susy was a delight. She would be a positive addition to any theatrical production.
My favourite comedy moments came from Hollie James who played The Evil Grandma and The Snooty Actress. Her bitch queen was deliciously horrible and laugh-worthy. This was made doubly funny knowing that in real life she had recently played in the live production of Peppa The Pig. Morgan Phillips supported James's character as Evil Grandpa. The gusto with which he revved up that chainsaw to slaughter little ponies, then later performing a love scene with Stuart Packham, spoke of a committed performer with a solid sense of comic performance. Keep an ear open for some impressive singing from Phillips.
Cameron Taylor had a good unassuming charm and I would love to see more of him. Alana Tranter was similarly adorable. Greg Lovell's grumpy French pianist was an unexpected delight.
Impromptunes has much to offer and is well worth seeing more than once. Emmet Nichols has reason to be proud of this vibrant and sophisticated production.
Peace and kindness,
Katherine
Tickets: http://www.melbournefringe.com.au/fringe-festival/show/impromptunes/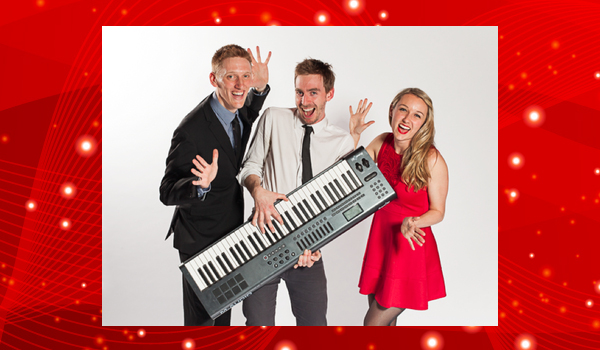 Posted on 16 September 2014 | No responses
An artist's stock in trade is emotions. We provide relatively safe places where people can explore their emotions, what they mean, and what things can be done with them.
As living beings emotions are important tools for our survival. Fight or flight keeps us from losing our lives to predators. Bonding and intimacy help us to thrive as a species. We are social animals. Despite a mythos that glorifies people who are like lone tigers, we are much more like elephants (betcha haven't heard that analogy before): intelligent creatures who rely on one another for survival and have to be there for their young for an extended period of time.
When you are performing with a group, it's important to find ways to negotiate with your emotions on stage versus off stage. It's vital that you find ways to ensure everyone feels they are in a safe space: a space where they can allow themselves to be vulnerable and to experiment, in order to create the best performance possible. This requires openness, kindness, and respect.
Comedy tends to put people in high spirits so the play can get a bit rough. Play is an important part of the process. You want to allow for as much of it as possible. You also have to be able to read people's emotions and be ready to ask that all important question "are you okay with that"? That requires slowing things down a bit and giving your brain half a chance to keep up with circumstances.
People come into a performance group with their own individual emotional journeys. Everyone will only ever be showing the tip of the iceberg when it comes to their lives. You won't entirely know what their history is, nor their current experiences, nor even their inner world.
People who have experienced certain sorts of trauma may actually show less emotion around certain things, because it's one way to protect themselves. So you need to create a space where they feel safe to say when something is bothering them, but also remember to ask "are you okay".
People who have experienced trauma may also have some trigger points. When they ask others to be careful about certain things, it's not necessarily a judgement nor a call for censorship. It's very much like saying, I have an allergy to peanuts. Hopefully, people will take that in a spirit of friendship and go, "okay, I'll make sure not to have peanuts in the dishes I serve you, or at least warn you when they are present."
When you are in a perfomance group you are going to end up feeling all kinds of things about each other, and that's to be expected. You also have to be ready to speak with one another respectfully and professionally. If that doesn't work, then you need to talk to your director or who ever else is responsible, so that they can speak respectfully on your behalf. You will need to learn techniques to switch on and off performance emotions. And those things that remains problematic, find places where you can safely vent. More than anything, put friendship first. It really is your highest value and safest place.
Peace and kindness,
Katherine
Posted on 8 September 2014 | No responses
This blog has always been about the processes that go into creating live comedy. As such I enjoy my chats with people who are willing to reveal what it's like on the inside of this business. In this manner I show others the many different ways people get at the funny, get at the truth, and engage audiences. It's not all one safe path. It's a million different paths, one for each person taking the creative journey.
Carly Milroy and Harley Hefford are opening a new show at Melbourne Fringe Festival entitled Post Post. It's about a couple of desperate postal workers who "set out to reignite the lost art of letter writing by whatever means necessary." Milroy was willing to take the time to come up with delightfully insightful comments about her show and how she and Hefford brought it together.
Is your show in part about nostalgia?
Considering the themes of the show, it certainly could have veered that way! Yes, in part I think it is about nostalgia, but it is only a small fraction.
In the early stages of developing Post-Post Harley and I were pretty adamant that what interested us most was exploring possibilities of ways people could be interacting and relating to one another differently, as opposed to focusing on how that has been done in the past. It would be easy to pine after the days when romances were documented in long handwritten letters and everyone stood singing around one communal harpsichord (or such is my understanding), but actually Harley and I aren't super nostalgic people. We both really appreciate technology and, like most of us, use it daily to connect with others (give up Google docs, are you kidding?!).
Our goal with Post-Post was to revive some of the values, or I suppose sentiments, of the past and haul them into the present. One of Harley's most prominent characters in the show is this gorgeous man, Stanley. Stanley is one of two displaced postal workers and probably best represents that idea of bringing some nostalgic sentiment back into the present. He insists on describing everything in a very poetic way, and tries to impose close friendships on the townspeople around him. This becomes equally heartwarming and infuriating.
The show plays with the possibility that letter writing could be integrated back into our lives, along with all the other exciting and convenient digital platforms we probably exclusively fall back on now. I guess in that sense Post-Post is much more hopeful than wistful.
What do you think we are losing with the loss of physical missives?
GUH! We considered this question for so long before even deciding on a firm storyline for the show. Our conversation kept circling back to: who cares if people stop writing letters altogether? What do we actually stand to lose? Does this even matter?
We eventually concluded that what physical letters really offer us is this kind of accountability for our words. Letters become artifacts and heirlooms; they're unique, they can't be replicated and I know I have at least five shoeboxes full of them in my closet. We agreed that a totally different depth of thought and consideration is put into writing a letter than an email. Emails can be saved, copied or forwarded in a click of a button. Expressing our thoughts or perspectives with some level of accountability for how they will be received and read potentially years later certainly alters our depth of writing, and probably makes us put more thought into what we actually want to express.
Then there's a whole list of other things that we stand to lose, like the disintegration of that whole handwriting thing (which I'm guessing took a lot of effort to really get off the ground), and the entire postal service industry/thousands of jobs globally.
You seem to be dealing not only with the post-post world, but also the post-employment world. How much do you grapple with these political aspects of your show?
While I wouldn't say Post-Post engages in a great deal of a political analysis or exploration—ultimately we knew we were writing a pretty absurd comedy—the idea of post-employment absolutely forms a big part of the conflict in the show.
When our two postal workers, Stanley and Elma, find out they're going to lose their jobs, a string of other characters are introduced: The Courier, The Milkbar Owner, The News Anchors, among others. Their identities pivot pretty much entirely around their professions. Obviously, this is an exaggeration but also not too far a stretch from how so many of us see ourselves or our place in society.
Harley and I wanted to create a town with values that are magnified versions of the values we live out every day. That is, the cultural celebration of very specific kinds of measurable societal contributions ("Earn or Learn"), until our sense of who we are becomes so tightly connected with what we do for a job. You see this mostly through Elma, who is hit hardest when she faces losing her identity in this way. It becomes the trigger for the entire plot: Elma trying to salvage her sense of purpose at the post office.
Post-employment is definitely a device for the story, and in the post office context, it's a springboard to look at drastic changes in our communication styles. Maybe it's something we will want to look at more thoroughly in another show down the track!
I have a feeling my questions may make your show sound dark. My sense is that it's a good-natured romp; it just happens to have its feet grounded in a little reality before launching into surreality. How does this help to communicate your ideas?
That's absolutely right! Harley and I are both of the strong opinion that comedy can be a more powerful tool to engage an audience in social concepts than tragedy. Showing people the silliness of reality often leads to change, or at very least discussion. That has always been a big draw card for both of our passions for comedy, and something we knew we had in common when we set out to create Post-Post.
Also, the style of the show lends itself well to some audience interaction (which we love!), so that we can give you a postcard and a pen in the show and actually start inspiring some immediate letter writing!
How much improvisation and how much straight writing went into the creation of this show?

When we started developing the show, we were convinced that we wanted to improvise and play to create the characters, stories, everything! And for the most part we were able to do that. We then realised the various characters' stories would need to become so interlinked, it became more of a process of improvising together then going away to write tighter versions of the scenes. Harley has a terrific background in impro, whereas most of my performance experience has been from the script. It's a process we have both participated in before and it's fast becoming my favourite way to write.
Where are you wanting to go with Post-Post. Are you building yourselves up as an ensemble? Are you hoping to tour?
Touring and developing this show after Fringe is the most likely goal at this point. We have created a sort of umbrella production group, Two Noses Productions, for this show that we hope to start investing in establishing as a very small company so that we can experiment with other performance ideas as a duo. It's been a terrific experience so we both want to see what else we can create as an ensemble.
If you could invent a new flavor of TimTam, what would it be?
In this junction in our lives it'd have to be "Coconut Surprise!", to combine two of our favourite things.
Post Post
Court House Hotel
Cnr Errol & Queensberry St
North Melbourne
17-26 September
Peace and kindness,
Katherine
RSS Feed

Categories

Archives

Blogroll