Posted on 3 July 2015 | No responses
Traditionally arts have always had a difficult time in gathering money for the creation of new works and the support of our artists. Main sources are governments, rich philanthropists, audiences, and extra jobs.
With governments and benefactors it always feels like begging. Funding through ticket purchases feels like a purer relationship. The problem is that until you are a known quantity, you are back to begging in order to get bums on seats. Working extra jobs gives you less time to develop skills and express your art. I know far too many actors and writers who are chronically deprived of sleep and suffer from extreme stress. The starving artist is a trope people laugh about, but if you live it…it's absolutely miserable.
For collaborative endeavours such as theatre, the permutations of money gathering are even wider. A producer can pay for production in order to reap a percentage of the profits. A director can pay in order to ensure they get to select the work, the actors, and control the vision. The playwright can pay in order to ensure their vision is abided by one hundred percent. An actor can pay so as to have a leading role, perhaps a specific sort of leading role. A group of actors can pool money so that they have the opportunity to perform.
To a degree all these permutations are valid, provided everyone has equal access to funds and has some choice in the matter. However, we do not live in that sort of world. We live in a world where the "Golden Rule" is largely in force: those who have the gold make the rules. More than that: those who have the gold get to tell the stories.
I sat in on an event where a local playwright was discussing theatrical production. His opinion was that the playwright should pay for putting up his plays and that ethically he should only go forward with a show if he has the money to pay the actors. The actors loved hearing this, and I completely understand why. We all want to make a crust doing what we love. But the position is problematic.
This local playwright had a regular job as a highly paid lawyer. Another self-funded show I saw recently, the playwright was a fellow who was a highly paid IT professional. These white men could afford creating theatre and paying everyone. Because they are both good at what they do, the money mostly comes back. However, not all playwrights have this luxury. And to develop as a playwright, you need people willing to perform in your works from the very beginning, when you aren't so polished and may not make your money back.
Australian Arts Minister George Brandis has cut $105 million from the arts budget and has stipulated that remaining funds must go to large traditional arts groups such as the symphony or opera. Small to medium arts endeavours are likely to disappear under this arrangement. Those that remain will be the ones where rich white men, who may or may not have any talent, can afford creating something rather than buying a Ferrari.
To be fair some of these rich white men will be on the side of a humane society. However, this means women, young people, elderly, disabled, ethnic, gay, and others who are disempowered will have little opportunity to have their own voices heard, their own worldview understood. Since the 1970s 85% of all Australian films were directed by men. The proportion of men to women screenwriters and directors has not changed much for twenty-five years, with women making up less than 20% of the market in those fields. To say to your culture's sub-classes that they shouldn't create theatre, if they can't afford to pay the actors, is a cool way to knock out competition and ensure only the stories of the dominant class are given public currency while appearing righteous.
I would say what is being done by the Australian government goes further than making it difficult to create art. They are in fact doing what they can to shut down dissent. Dictatorships regularly employ this tactic in order to entrench their power. People find it easy to see art as a luxury, but artists are the people who ring the alarm bells, hold a mirror up to society, create alternatives, and engender resilience, bonding, and cooperation. Healthy societies have a healthy artistic community. If you are seeing less and less new art, local art, community art, then understand you are in a country that is self-destructing. If artists are being silenced, then you are in a country that has turned into a despotic regime.
Let's start creating change.
Peace and kindness,
Katherine
Posted on 30 June 2015 | No responses
Get to know the people Rio Tinto are dispossessing.
Peace and kindness,
Katherine
Posted on 29 June 2015 | No responses
I am receiving such kind support from The Society of Friends in helping to protest Rio Tinto's grab of Apache land. After the vigil for the First Peoples of Australia, three of us went to the Rio Tinto offices and held signs.
One gentleman came up to us and wanted to know more. I spoke at some length about what our Australian company was doing to vulnerable peoples overseas. We had a few genuine smiles and one thumbs up from passersby.
Just as we were about to wrap up, a group of executives came out of the Rio Tinto building. A couple of them individually came over to read the signs. Both just stared at us and then smirked before going back to their group, which closed in even tighter. It was odd and a bit scary. The others glanced at us until a large taxi pulled up and they all climbed inside and left.
I know of a number of stories about individuals and small groups who after standing up for what is right eventually succeeded. I also know of a number of stories where people were crushed and had to go into hiding. I have no idea how this will play out. Maybe nothing will happen…which would be sad, since we need all the many cultures that exist in this world. Not only is land being stolen, but the Apache spirit and our environmental future. I also know that I have a choice about whether or not I work toward raising people's awareness and help to create change when it comes Rio Tinto's mining ventures. The San Carlos Apache do not have that choice.
This planet is facing serious issues that will be threatening our ability to survive. The aboriginal peoples of this world may have insights critical to ensuring our children, grandchildren, and great-granchildren can live peaceful, sufficient, and meaningful lives. This is important to all of us no matter where we live or the colour of our skin.
Below are a couple more articles about the San Carlos Apache situation.
Apache Spring: The Fight for Oak Flat by David Zlutnick of Upheaval Productions (very moving)
The Apache Way: The March to Oak Flat By Roger Hill, Truthout
Congress Raids Ancestral Native American Lands With Defense Bill By
Michael McAuliff, Huff Post
Here is a site where you can help: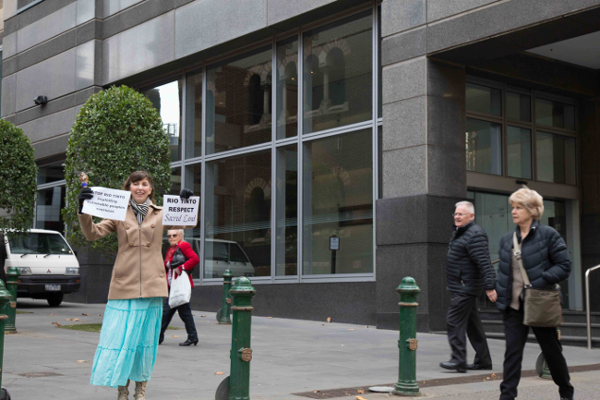 Thank you again for the photo Lilybet!
Peace and kindness,
Katherine
Posted on 24 June 2015 | No responses
I have been directing people to get good comic performances for some time. Recently, I was asked to teach a course in comic acting. Acting for comedy is different from dramatic acting, and not enough attention has been focused on the distinctions. Nevertheless, I dipped back into some of my favourite standard acting books (the ones by Uta Hagen), then looked beyond to unexplored works by respected trainers.
I was disheartened by much of what I saw. A number of prominent acting techniques do not do enough to protect the emotional well-being of the actors. Worse, some techniques come off as religious cults, where people are expected to accept abusive behaviour. Here is an example from Sanford Meisner On Acting, documenting a real class Meisner held:
"Don't do anything, never mind say anything, until something happens to make you do it. What's the text?"
"'Mr Meisner.'"
"Good. Turn around with your back to me please. Concentrate on the text. Don't do anything until something happens…" Casually he reaches around her shoulder and slips his hand into her blouse.
This is unacceptable. Actors are asked to represent life, all of life, but such representation must come from informed consent, not pressure to conform. When an actor agrees to take on certain characters who are going to be experiencing traumatic events, then great care must be taken to ensure the emotional well-being of that person. This will be true in comedy as well. Actors need to remain aware of when what is being enacted is humorous only to abusers.
I decided to write a list of issues that need to be addressed when training or directing actors.
We need actors learning how to cooperate in order to build scenes with one another and the director.
We need actors to let go of their daily persona.
We need actors to let go of acting as a form of wish fulfillment.
We need actors exploring the diversity of human being.
We need actors exploring painful and uncomfortable emotions.
We need actors to be both thoughtful and spontaneous.
We need to create a safe space for exploration.
We need to be respectful of boundaries.
We need to ensure there is space for actors to give informed permissions for certain behaviour, and have their decisions respected.
We need actors practising emotional warm-ups and warm-downs to ensure their mental and emotional well-being.
We need to help actors and creators of all sorts to maintain their sensitivity and capacity for vulnerability, and all the creative potential that lays within these states.
We need to nurture the creativity of all involved in theatre-making from playwright to director to crew to actors.
We must keep people's empathy, ethics, and compassion in tact every time we create art and in particular theatre.
We must ensure that no art devolves into a form of coercion.
We must demand respect for actors and crew, as well as producers, directors, and playwrights. Theatre is a collaborative art.
Actors may be a dime a dozen in the field of performance. However, they are still human beings not "cattle". The quality of your public storytelling will only be as good as the actors you bring on board to tell that story. Those actors will only be at their best when they are respected and actively engaged as co-creators. In the fields of theatre, cinema, and television it is important for actors to maintain a good reputation as someone who is easy to work with, respectful, and cooperative, but these qualities have to go both ways.
It is time to build acting techniques that are known to be not only effective, but are humane and nurturing of the humans that are lending their personal experiences and creativity to build great theatre.
Peace and kindness,
Katherine
Posted on 22 June 2015 | No responses
Today I spent an hour participating in the Aboriginal vigil, then walked over to Rio Tinto's offices and spent an hour there. Two people from the silent vigil joined me. We held signs while standing on St Michael's property and I sang one of my favourite Sharon Burch songs: "We Are Here".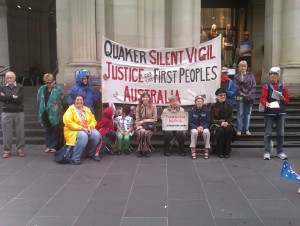 We are grateful to the Uniting Church for the right to stand on their sacred land in an effort to protect someone else's sacred land. I was nervous Rio Tinto would send security to shoo me off their footpath. On the previous Sunday a photographer friend, Lilybet, agreed to photograph my protest. We were invited into St Michael's service. Later we were given an opportunity to speak to people publicly during tea and biscuits, at which time we were given permission to stand on their property. In the photos you will note the irony of their proximity (Rio Tinto would you take and dig up St Michael's?)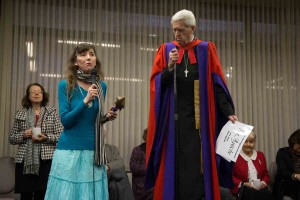 Australians, please think about what our corporations are doing to the environment, what they are doing to our own people, and what they are doing to peoples overseas, because these are all interconnected. You have a responsibility and an opportunity to act with foresight, integrity, and compassion.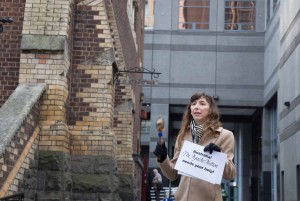 Peace and kindness,
Katherine
A special thanks to Lilybet for the last two photos!
Posted on 19 June 2015 | No responses
So long as we rely on a capitalist society to survive, we will have people pushing other people to consume more than they need and more than the planet can sustain.
So long as we maintain a culture of status, whereby we are endlessly jockeying for higher positions, people will find ways to disenfranchise, dehumanise, and dominate other people.
So long as we believe that fear is the strongest and best motivator, people will endlessly manipulate one another, punish one another, and ultimately alienate one another as we come to isolate ourselves out of terror.
So long as we feel the need for absolute control over our lives, we will fight to control others lives, stripping them of freedom, and work toward stamping out the natural world in order to overcome chaos and temporality.
So long as we are fearful of being manipulated we will shut down our emotions rather than learning self-awareness, self-control, and emotional maturity. Without emotions we lose our capacity for bonding and our abilities to care, cooperate, and take action to improve the state of the world.
Fear and control.
Fear and control.
These leave little room for truth, freedom, kindness, cooperation, peace, joy, and love.
We are making ourselves addicted to so many self-destructive things: hedonism, narcissism, sensationalism, fury, terror…
We must find ways to let go of these addictions. We must learn how to extend goodwill to one another and develop mature skills in cooperating and forming friendships. We have to learn how to moderate ourselves, how to care, and how to share.
We need to participate more in bonding exercises such as making music, dancing, producing theatre with groups of people. We need to play more non-competitive games together like hackey sack. We need to celebrate the seasons together without the event being about spending or excess. We need to celebrate the passages of life: birth, childhood to adulthood, adulthood to parenthood, then on to community sage.
I know what a peaceful beautiful world would look like and feel like. We already have glimpses of it now. We just need to teach one another to share the vision.
Peace and kindness,
Katherine
Posted on 18 June 2015 | No responses
Rio Tinto is set to damage land in Oak Flat Arizona that is sacred to the Apache. The San Carlos Apache are protesting in the US. Rio Tinto's head offices are at 120 Collins Street, Melbourne Australia. I live in Melbourne Australia and part of my heritage is American Indian. I'm a one person protest at the moment, but the executives going in and out of the building see me as I stand on Uniting Church land next door rattling my turtle. I feel ashamed of Australian business for being a part of inflicting environmental damage and cultural damage to aboriginal peoples around the world.
I have already protested two times, and will be holding further vigils in the weeks to come. Contact me, if you are interested in joining. Below are links describing the issues.
New York Times: Selling Off Apache Holy Land.
Al Jazeera America: In Arizona, a controversial federal land swap leaves Apaches in the lurch.
Earthworks: World's two biggest mining companies want to mine sacred lands, a public campground, and a popular rock climbing destination.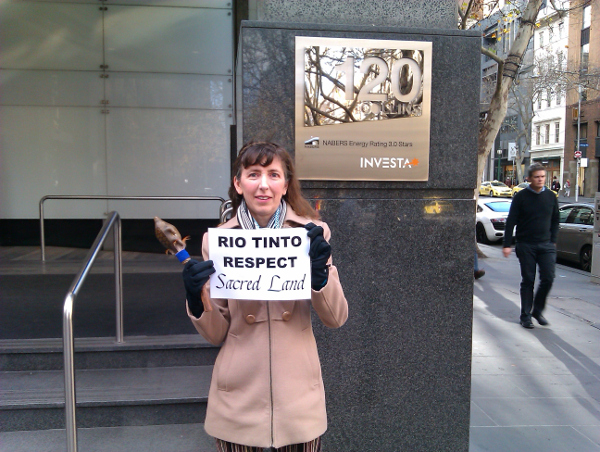 Peace and kindness,
Katherine
Posted on 18 June 2015 | No responses
Okay, I'm not certain how to say this, so that it's clear this isn't just marketing speak. Our next Sandbox Land is going to be exceptional. I mean kick yourself exceptional, if you don't come along. I of course think all my shows are wonderful. I have to: that's what makes it possible for me to continue creating. The quality of the performers this time is particularly high.
We will be focussing on fairytales and myths.
Performers
Storyteller: Roslyn Quin
Poet: Joel McKerrow
Storyteller: Niki na Meadhra
Puppeteer: Melissa Jade Edwards
Interpretive Performer: Victoria Haslam
MCs:
Tzup Wuff
Katherine Phelps
When: 7pm Saturday 27 June
Where: 14 Raglan Street, North Melbourne
Tickets: http://www.trybooking.com/IAVY
Family and child discounts!
Discounts if you come dressed in fairytale costumes!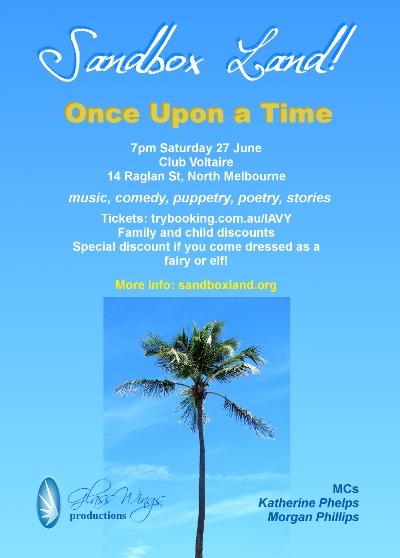 Posted on 3 June 2015 | No responses
People don't often understand how to dress for stage. Even actors may lack this skill, because for big shows an art director and a costume designer will determine what is worn. However for small shows without an artistic director, actors may want to take more control of their wardrobe. This idea doesn't even pass through the heads of most comedians. Performance is about standing in front of a mic isn't it? Anything else is sometimes seen as extraneous.
The fact of the matter is you don't have to be about fashion for costume selection to be important. The issue isn't always about looking "good". It's also about being seen, heard, and free to move. That funny little gesture you do with your hand will in no way add to your joke if people can't see it. That tight corset that gives you an hour glass figure may keep you from projecting and therefore keep you from being heard. Your ability to move around and create a rapport with the audience may be cut short, if you are wearing restrictive clothes.
I will be focusing on the visuals in this article. If you are planning on being in front of people, then you have to learn to let yourself be visible. Hiding will keep your career from achieving lift-off. Here are my easy to understand pointers about this.
The Worst
Dressing entirely in black. I call black the coward's colour. Yes, predators, cat burglars, and ninjas wear black. However, they do so in order to not be seen before pouncing. Are you planning on pouncing your audience? You know who else comes in black? Mice. They don't want to be seen, so they aren't pounced upon.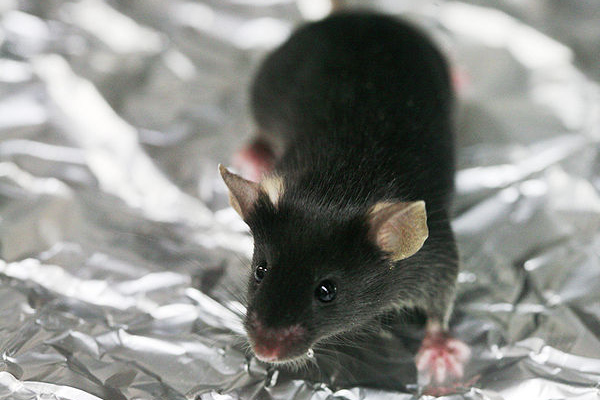 Some people will have a wardrobe entirely filled with black, because "it all matches". Other neutrals do exist like white, tan, brown, etc. On the business end of town all the business people wear black suits, with black shoes, and black brief cases. They all look (to them) comfortingly alike. Standing out by choosing to wear purple for instance, is seen as a "career limiting move". They are hiding.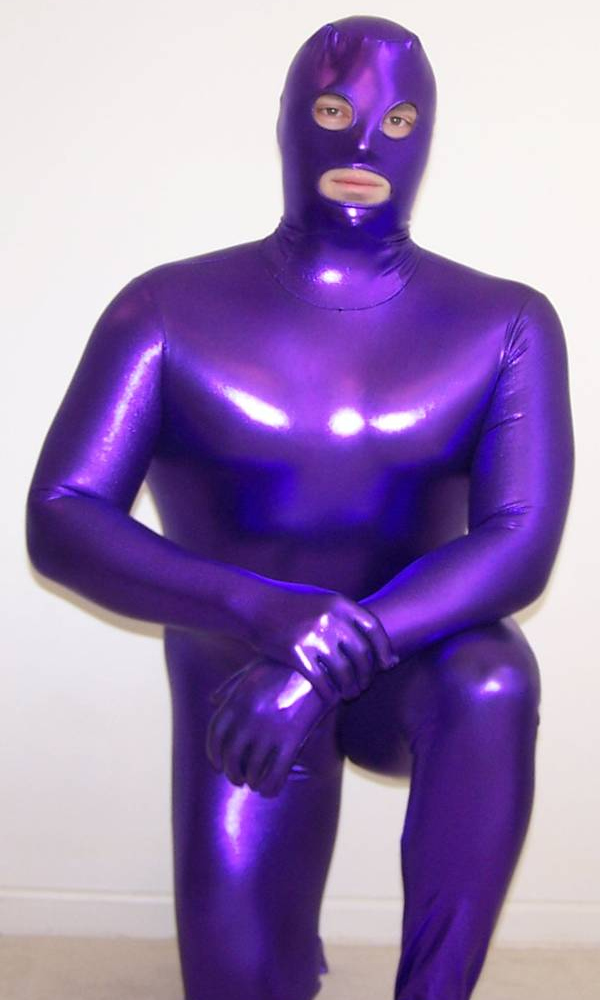 Film will use black because the "cool kids" wear it. However, they have to work hard, using all sorts of cinematic tricks, to make characters in black visible. Even then, they may be visible on the big screen, but once you are watching the film on your TV at home, it's difficult to tell what's going on. The best example of this is Batman.
Below is a picture of Michael Keaton and Adam West both dressed as Batman. Notice how shiny they have made Keaton's costume and how they have lit his figure, so that you get white reflections to give him definition. Even so, he is disappearing into the background. Adam West is wearing gray as well as black and so is more readily seen, though his head tends to disappear into shadows.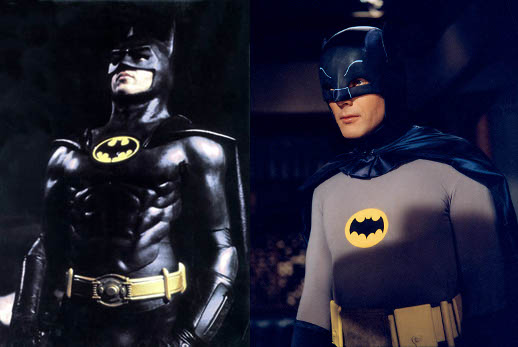 For live performance if you are going to wear black make sure you have a brightly coloured background and that you are standing in the light. Any interest you can give that black such as coloured stripes or patterns will be of help.
Better
White is generally better. It's easy enough to wear black or blue jeans and a white t-shirt. Most backgrounds are dark, so it's usually a good choice. However, upon occasion you do get a white background and this is what happens.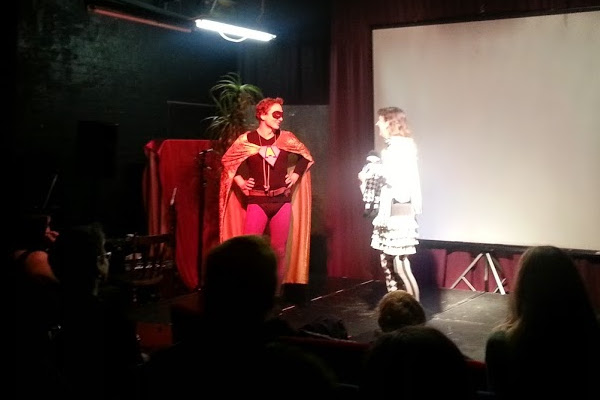 Notice how I have disappeared? Clearly I'm a snow ninja. White can cause problems for photography where the shot is "blown out". Basically, everything turns to a detail-less white.
White can be very dramatic and eye popping which is why so many singers use it for Eurovision. But it is also a neutral and needs extra detail or colour touches to keep it from getting equally as bland as black.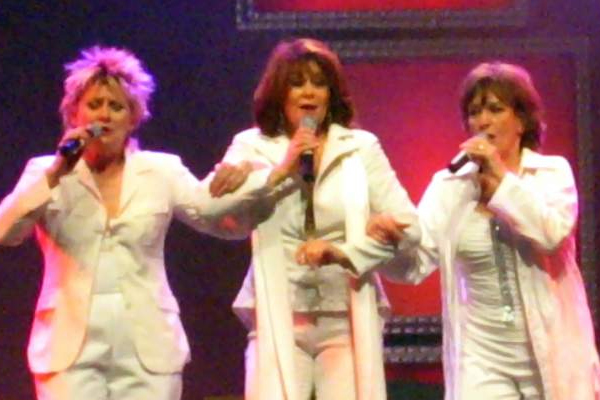 Best
Colour is good. Colour is very good. It makes you interesting. It defines you as a performer: what sort of colours do you wear and why? Vivid colours will get you noticed. Look who's upstaging Batman in this Mardi Gras photo.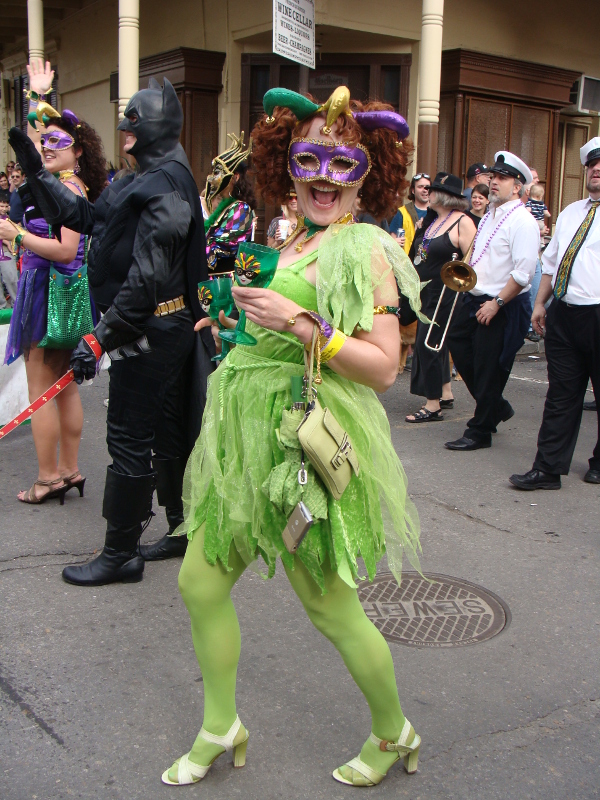 Just remember that most theatres use red curtains. If you wear red you are in danger of becoming a red ninja in the same way I was a white ninja the other day. Blue and green will help you to stand out from the curtains. A bright yellow will make you pop! Check in advance what colours will be visible behind you and choose one that isn't being used.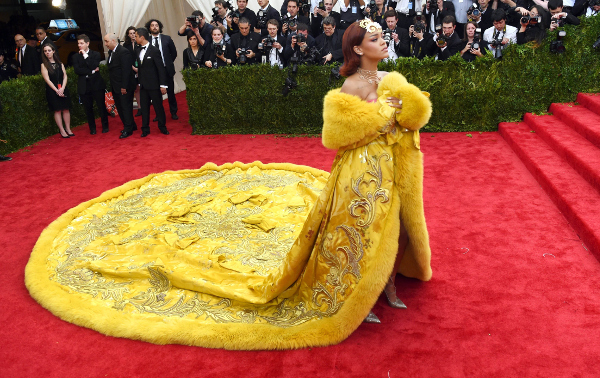 Other issues to do with colour are coordinating colours whenever you have more than one person on stage, and making sure you wear colours that help your skin to look vibrant and healthy. Orange does a great job of making people look healthy. Not everyone likes wearing that colour. Black gives many people sallow skin, but even the wrong shade of red can do that. An art director or a stylist can help with these concerns. But any colour is better than no colour, if you want to stand out.
Now go have fun making yourself more interesting!

Peace and kindness,
Katherine
Posted on 27 May 2015 | No responses
Some feminists are extremist, so we don't have to stop being sexist.
Some religionists are extremist, so we can demand the elimination of their religion.
Some atheists are misogynistic, so we can ignore all their ideas.
Some animals have been known to be harmful, so it's all right to wipe them all out.
Some cities don't sensibly recycle the rubbish people have carefully sorted, so there's no sense in us bothering with the extra effort.
Some unions have abused their power, so we shouldn't bother with worker's rights.
Some organics are still damaging the environment, so we can keep buying fruit and vegetables that are raised in an even more damaging manner cheaply at corporate supermarkets.
Black and white perfectionism is a flight from reason and responsibility. Grown ups accept that we live in an imperfect and nuanced world that doesn't always have ready answers. Sometimes making things better is a long term process and you have to accept baby steps. But those baby steps must be made.
Judgemental cynicism is an issue, not the answer. It brings with it the excuses for apathy. It's well worth remembering the adage, "If you aren't part of the solution, then you are part of the problem."
Let me see people get out of their cushy armchairs, out from behind their TVs and computers, and do something then tell me, "It's all too hard." And I want to see people stick with it for a few years, rather than turning up to one protest in the entirety of their lives then saying, "I protested for one hour of one day and nothing changed."
And complaining it's because everyone else is so awful is the height of narcissism. If you start talking with people, spending time with people, caring about people, things will change. But not when someone makes the choice to keep themselves in angry fearful isolation.
Become a bright light of kindness, gentleness, concern, and activism. Do not worry so much about how others are getting it wrong. Just focus on doing the best you know how. Time will demonstrate this is the most worthwhile path.
Peace and kindness,
Katherine
RSS Feed

Categories

Archives

Blogroll