Posted on 20 May 2013 | No responses
In the mid-nineties I wrote a book. It was the right book at the right time with the right publisher and it just flew off the bookshelves. I was interviewed by newspapers, magazines, radio stations, and television shows. I was asked to speak at various events, open Internet cafes, judge for various awards, and more. I know from the inside what it means when the words "media circus" are used.
I remember being at a friend's party just as fame was beginning to hit. Another friend walked into the event, saw me, scowled, and made her way to the farthest corner from me. Now you could say that just shows she wasn't a very good friend. The problem with that assessment is that a number of friends fell away at that time and a few emotionally imploded from being around me.
Our sense of self can be so fragile. If someone isn't prepared for being in the spotlight, even by proxy, it can take that person emotionally to pieces. When a friend succeeds phenomenally, without even getting jealous, it can feel like a slap in the face. "Who am I? I'm nobody." Our culture puts a heavy emphasis on success defining your value, rather than the quality of your character.
Before my book was published I decided that it was okay to be proud of a job well done. It was not okay to assume I was better than anyone. A book is a product. Readers are customers. I'm really no different than a popular green grocer. That may not be how society sees it, but that's really all it is. I'm glad I gave myself a good talking to.
When you are in the public eye, if you don't succumb to ego-inflation on your own, other people will be pushing you to inflate. Some friends and family will want to live vicariously through you and will be encouraging you to behave badly. They will want to be with you when you demand to have the best table in the restaurant or special entry into a gig.
Many people yearn for the freedom to tell other people exactly what they think without repercussions. They want to revert to their three year old selves and get whatever they want, even if they have to throw a temper tantrum to get it. They want to be free of responsibility. This is a false sort of freedom. You mostly succeed in isolating yourself. No matter how "popular" you get, you will always have a need for good friends and smooth social interactions.
I remember watching a few other authors, who were going through the same publishing house at about the same time as I, become unbearable to be around. I wonder how well they did when they stopped being famous. Because eventually we all did stop being famous. It's the usual course of these things.
The most heartbreaking aspect of fame for me was all the friends who wanted me to be a leg-up to their own success. Sometimes I could help. Many times I really didn't have the power to grant their wishes. Certainly some were obnoxious, thinking they were entitled to my magical assistance, but other times I wished with all my heart I could have done something. Ultimately, we all have to take care of ourselves and carefully choose who, how, and when we help others.
When you wonder why famous people don't have many "ordinary" friends, even among the best of them, that's because it's tricky. Everyone's emotional well-being is at stake. I can't say I was entirely immune to ego issues during that particular moment of fame. A couple of times I had a good swift kick to bring me back to size. I was okay with that, because for me the most important thing is to be a person of good character. I am proudest of myself when I am kind and caring. It's amazing what a good ship that is for facing the storms of life.
Peace and kindness,
Katherine
Posted on 20 May 2013 | No responses
Many people have been promoting the use of social media as a way to gain access to more customers and larger audiences. Networking is the name of the game and you had better get onto Facebook, if you wish to be anyone. The problem with most "how to succeed" advice, particularly for online, is that by the time you hear about it, the moment has passed.
Well, we are getting close to a passed moment on Google+. Nevertheless, if you get on now, you may still have access to some opportunities.
Google+ is a social media site much like Facebook. I find it easier to navigate and there are no ads (yet) cluttering up the page. The emphasis is also more on lengthy discussion rather than personal snippets. I have heard people dis Google+ for being "empty". After all, their friends are all on Facebook, Reddit, Pinterest, Twitter, and the like.
What you are missing is that by being early days, you get much closer access to significant people. I've been able to leave a message with the Dalai Lama and get a response. I regularly chat with Robert Llewellyn, the man who plays Kryten in Red Dwarf. Once upon a time you could chat with Wil Wheaton, but he is now awash with Google+ fans. I have also been able to get interviews with New York and LA comedy agents.
Below is one of a couple interviews I was asked to participate in simply because people became familiar with me on that service (what happened to my hair that day?!).
Hop onboard, let me know you have arrived, and start poking around the various discussion circles and hangouts. You never know what might happen.
Peace and kindness,
Katherine
Posted on 16 May 2013 | No responses
In a few days YouTube Comedy Week begins. I'm interested to see the people they put forward as YouTube's funniest. I'm already a fan of David Mitchell and his video blog Soap Box. He will be featuring that week, but many of my other favourites are conspicuously missing. I decided to redress this problem.
Today I direct your attention to Glove and Boots. This vlog is about the thoughts and adventures of a pair of Muppet-like characters. Mario is a fuzzy red monster of some sort and Fafa is a loveable groundhog. They are frequently joined by Gorilla. These are performed by Damien Eckhardt-Jacobi and Vincent Bova.
The puppets are well made and the puppetry is performed with the ease of real skill and artistry. The video production is kept simple and effective. They have one main set, then make use of green screen and cuts to other media. This is not an expensive production, but it is well-conceived.
Of course what makes Glove and Boots work is the delicious sense of humour. They don't rely on shock humour, but wit and absurdity. They know how to keep the humour concise. This keeps the audience engaged and interested in coming back again and again.
I first discovered this team when I was doing research on current Alternative Reality Games (ARGs). Their videos were central to the New York treasure hunt We Lost Our Gold. Not long after this was kicked off, they created the official music video for Polyphonic Spree's "Hold Me Now".
Eckhardt-Jacobi and Bova were New York street performers when in 2004 they put up a Website with videos of their puppets. This was before YouTube. In 2010 they relaunched their videos on that service. Their careers took off when their vlog entry "Evolution of a Hipster" went viral. This video makes me especially happy since they managed to sneak in a musical intermission with Pomplamoose, who have done a few comic videos themselves.
In 2012 Glove and Boots won the Shorty Award for video blogging. This was after months of humorously encouraging people to vote for them since…you don't want Justin Bieber's DJ to win. They are now in the midst of putting together a television show with their production company Bento Box Entertainment.
Glove and Boots are an example of what you can achieve online. They are also gut-bustingly funny. Enjoy!
Peace and kindness,
Katherine
Posted on 15 May 2013 | No responses
For Melbourne Fringe performers only I am making a special offer.
For $200 I will design your Web site.
This is what you will get:
Splash page – one screen
About page – up to three screens
Contact page- one screen
Media page – up to three screens
BYO graphics.
One set of minor changes only.
Domain name registration and webhosting at usual rates. Or we can use your current webhost, if you give us suitable access.
I can assist with photographers and graphic art. This will incur extra charges
This will be professional work, not something your cousin can knock up with their ancient copy of Dreamweaver.
Thanks!
Peace,
Katherine
Posted on 13 May 2013 | No responses
Every year the Williamstown Literary Festival has something delightful to offer lovers and creators of comedy. Here is the description for this year's comedy offering:
Is My Smile Too Wide For This?
"Comic raconteurs and sometime contributors to The Project Meshel Laurie and Aleisha McCormack join comedy actress Nellie Thomas to talk about the different life stages of comedians, where they draw their material from and does it really change. Are the issues that were funny years ago still funny or relevant today or conversely, are there issues that didn't appear to be laugh-fodder years ago, or were taboo, that are part of the repertoire today?"
You can buy tickets at the Willy Lit Festival Website. See you there!
Peace and kindness,
Katherine
Posted on 9 May 2013 | No responses
Bazaar Tales Storytelling started life only five months ago in December. It's the newest storytelling venue in Melbourne and claims to be Willow Tales younger prettier sister.
I didn't go to the most recent edition of Bazaar to write a review. I went to hang out with some friends and check the venue out. However, after thoroughly enjoying myself during the first third of the show, I threw my hands up, grabbed my notebook, and quickly started taking notes. The event was impressive and deserving of praise.
Our host that evening was Jon Bennett. The subject for our storytellers was "Crime and Punishment". Along with Jon Bennett we had such comedy luminaries as Josh Ladgrove (Dr Professor Neal Portenza), Asaf Gerchak, and Imaan Hadchiti, as well as a number of lesser known but still entertaining raconteurs. The house was packed.
My favourite story of the evening was Gerchak's about stealing road signs as a teenager. Comic pacing and storytelling pacing are overlapping, but not entirely similar skills. Gerchak has a solid grasp of both. He does an amazing job of building dramatic tension, then caps his story with not just one but two comic twists. His resonant voice adds power to the imaginative journey he spins.
One of the fascinating aspects of the evening was how several of the comedians found ways to intertweave their stories. Spencer Hodges told a delightfully goofy story about a pervert. Jonathan Schuster then told a story about pranking Hodges on the beach. Ladgrove then told a "super story" that included all those that went before, including those by Hodges and Schuster.
Female comedians were well represented that night. Claire Sullivan regaled us with a story about her first hangover with a light whacky touch. Nat Britten made a brave choice in attempting to do a choose your own adventure story. It didn't altogether work, but it was a nice try and probably worth developing. Arielle Conversi provided some fascinating insights into life in Florida.
I was impressed with how people were able to keep the topic light. Even Bennett's stories about his wayward brother who manufactured meth proved more humorous and insightful than disturbing.
If you are as keen on storytelling as I am, this place is hot. I will be returning on a regular basis. Special thanks to Cathy Culliver for her hard work in making this happen.
Bazaar Tales Storytelling
Horse Bazaar
397 Little Lonsdale Street, Melbourne
8pm first and third Tuesdays of the month
Peace and kindness,
Katherine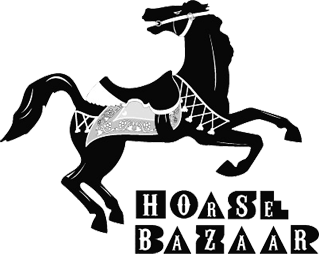 Posted on 9 May 2013 | No responses
This looks like it will be well worth a looksie. YouTube are holding a special event comedy week, where they will promote the best of their comedy online. They will include A-list comedians from both the US and UK, plus some of their viral comic hits.
You can read more about Comedy Week on Wired. It will begin 19 May 8pm New York, 5pm Los Angeles and 20 May 1am London, 10am Melbourne (for your local time you can use a time converter such as World Time Server). They will kick off with The Big Live Comedy Show.
We have to do something to make sure Australia is represented next year!
Peace and kindness,
Katherine
Posted on 7 May 2013 | 1 response
If you are performing in almost any festival, you will be sharing a venue with other performers. It's possible to just bump-in and out of your performances while remaining utterly oblivious of your co-inhabitants, but you would be missing opportunities. Your relationship with the venue owner is important. Strengthening your relationships with everyone who passes through that threshold could forward your career.
Here are twelve tips on how to manage your festival tenancy, so that your stay is harmonious and helpful.
Call a meeting of all co-inhabitants.
You need to know with whom you are bumping elbows.
Schedule rehearsal times.
Your venue manager will have already allocated your performance slot. However, it will probably be up to you to agree on rehearsal times. Otherwise it will be a first come, first served scramble. You don't want your time wasted in this manner. Come to some sort of agreement and make sure everyone has a copy of the schedule.
Agree on stage and seating set-ups.
It's easiest if all performers in a venue use the same arrangement of stage, set pieces, and chairs. Often times this is possible for a group of standup comedians. However, once we are dealing with theatrical works and sketch comedy, you may find that each show needs a unique layout. Even so, it's possible to arrange things such that bump-in and bump-out is easier and quicker.
Having a centre aisle for two shows may mean the performers of one show will be able to quickly remove all their props as the next show is rearranging the chairs for theatre in the round.
Allocate storage space.
The instant anyone makes use of costumes or props, people will need storage space. To avoid any mishaps or disagreements designate a storage area and agree on the allocation of that space.
Make policies on use and abuse of each other's gear.
One of the great things about knowing who is sharing your space is that sometimes you can share props as well. This is up to each group. Whether or not this happens, make it clear how you want your items treated.
If something is particularly delicate, make people aware of this. Tell people what can be moved, if need be. Let it be known that people are expected to refrain from touching each other's items, to treat all items with respect, and to replace anything they break.
Discuss lighting and sound arrangements.
Much like arranging chairs, it's best if you can use one set up, but at least make things easy if things must be regularly rearranged. If the venue does not supply sound or lighting, perhaps discuss sharing the cost of renting equipment.
Manage dressing room space.
Often you will be using the venue's public toilets. If you are lucky, you might have access to a broom closet or the like. Schedule when people will have access to these facilities. You don't want to crowd one another out, or worse, crowd out the venue patrons.
Make policies on bumping-in and bumping-out.
Sometimes you will be given fifteen minutes to get in and out of a space for your show. Sometimes you will be sharing that fifteen minutes and have only around seven minutes. If people understand each other's logistics, the transition can be made easier and run like a well-oiled machine.
One of the policies must be that each performer or performance group cleans up after their show. I have been in too many venues where the previous show will leave shredded paper, spilled water, tossed candies, or the like all over the floor. It is both dangerous and rude to not take resposibility for your mess. Be a model citizen. Make your parents proud.
Pool skills and funds for group advertising.
Marketing is expensive. Sharing marketing expenses with a group means you can produce more professional and widespread advertising and promotion. Find out if anyone has photographic skills, graphic design skills, or has access to cheap printing and is willing to offer assistance. You can even hand out flyers for one another.
One year a group of us created a full page ad we put in the street press. We also printed up A2 glossy colour posters of the four of us that we spread around.
Agree on how to manage dispute resolution.
You don't want to end up bothering the venue manager every time you have a problem with another group. Have a cork board behind the curtains where you can leave one another messages. Agree to start with polite requests when something isn't right. If that doesn't work, find people who are willing to be neutral third parties in finding amicable solutions. In the end the venue manager will have to be the last word.
Share contact details.
This is extremely useful. If someone is ill and has to cancel a show, it becomes easier to get that message delivered to the venue. If a prop is accidentally broken, calling the person responsible for that prop immediately gives them time to repair or replace it. If an item is left behind like a phone or camera, the owner can be contacted or have the item posted to them.
Make friends.
This is a networking opportunity. You are unlikely to be this close to these people ever again. These people could recommend you for a gig, be available to play a part in one of your productions, or even be a good shoulder to cry on. Personally, festivals should always be about making friends. Otherwise, why are you doing it?
Peace and kindness,
Katherine
Posted on 3 May 2013 | No responses
This is a reminder that Sunday 12 May is George Carlin's birthday! If you care about your freedom of speech as a comedian, then celebrate this day by doing a reading of "The Seven Words You Can Never Say on Television" routine at a comedy club, cafe, or even the steps of parliament/congress.
Here is the transcript from the Supreme Court case of FCC v. Pacifica Foundation. It is completely free of copyright. Though, I would suggest using the version from the album Class Clown for your readings. You can find it on various lyrics sites.
Last year I did an article about this event, if you want more detail.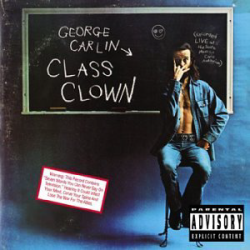 Peace and kindness,
Katherine
Posted on 2 May 2013 | 1 response
Comedians do not come up the performance ranks in the same way that actors do. We are not in a position to be drilled on the do's and don'ts of performance. Nevertheless, it is crucial to understand theatrical etiquette, if you have any aspirations of working with others on stage, on TV, or in films.
The first thing to remember is that you are just a drop in the ocean of performers. The Melbourne International Comedy Festival this year had over 400 shows with over 2000 performers. Many of those people are genuinely talented. Comedians like you are not in short supply. Therefore, maintaining a good reputation is crucial to your success.
Key personal characteristics you need to develop are an easy-going personality, a respectful nature, and a willingness to put in the work. Anything less and you may be surprised at how few people are interested in including you in their productions. Honestly, any performance is a collaborative effort, you will always have to exercise your social skills at their polished shiny best. It's about the show, it will never be about you, no matter how big a name you get.
So here are the rules:
Attend all rehearsals.
Rehearsals are crucial to the success of a show. They aren't just about memorising lines. They are about refining performances, improving jokes, and ensuring that all elements of the show are working together properly. Just because you know your lines doesn't mean your presence is optional. Others need to know how to work with you.
Be punctual.
If you want performance to be a job, treat it like one. Turn up at rehearsals on time. Most especially turn up early on performance nights. If for any reason you will be late or cannot make it, call and make sure your excuse is a good one.
If you are in a show with a performer who can't get their act together, I would strongly suggest finding their replacement earlier rather than later. Everyone deeply relies on one another in larger shows. You can only work with reliable people. Your reputation with audiences is also crucial. Do not put yourself in the way of disappointing them.
Assign a director.
You can bring an outside director on board, you can choose one among your group to be the director, or you can share directing by each comedian being responsible for a sketch in which they don't appear. The director will be the final word on performances.
Remember the saying, "Too many cooks spoil the broth." You don't want your show ruined by power struggles. You do want someone who can provide a broad outside perspective, who can keep performances focused on creating meaningful stories and humourous moments.
Refrain from telling people how to do their jobs.
I have had to ban friends and family from seeing rehearsals, because they sometimes feel their relationship gives them the right to express an opinion. If a comedian is given several differing ideas of how a bit should be performed, it becomes confusing and dispiriting.
Only two opinions count during the rehearsal stage: the performer's and the director's. The performer needs to learn how to be confident in their performance choices. The director should have the insight and vision to ensure the show as a whole functions successfully. Actors telling other actors how to do their jobs can be insulting. Actors telling lighting, sound, and costuming people how to do their jobs can be insulting. And you definitely don't tell directors how to do their job.
Learn your lines.
Stand-up comedians are used to being loosey-goosey with their lines. However, the instant you are working with another person in narrative comedy, you must know your lines as early and as precisely as possible.
You need to know your lines to help others learn theirs and give them their cues. You need your lines, so the director can move on with your vocal performance, blocking, comic timing, and emotional flow. You need your lines burnt so deeply into your brain cells that no amount of nerves can stop them from tumbling out of your mouth at the right times.
Do your homework.
Study your character. Get to know who they are, how they feel, what they want, what they fear, and what the nature of their relationships is like. If they are based on a real person, find out all you can about them. If they are based on a type of person, such as an estate gardener, find out about what it means to be that sort of gardener—where you would live, what you would eat, what tools you would use, who you would interact with, what the job would do to your body, and what each day would be like. Use this information to bring your character to life.
Don't take direction personally.
A good director will challenge you. You will be expected to stretch youself every time you take on a role. A good director will have a particular vision for the show and will be looking for certain emotional and dramatic development. When a director asks for a different take on a line, it doesn't necessarily mean you have made a mistake. Be prepared to offer numerous possible deliveries, and in that way make it possible for the director to shape the show, with your help, into something special.
Desire excellence and recognise it comes with humility and cooperation.
Ad-lib or improvise only when appropriate.
Theatresports events are meant to be improvised. Audience interactions are always going to be ad-libbed. If a piece of scenery falls over or some other mishap occurs, you may need to improvise your way around it in order to keep the story moving along. Forgotten lines sometimes require improvisation as a rescue.
Goofing around, trying to be clever, enforcing a change in the script on the fly—none of these will endear you to the director, writer, other performers, or even the audience. When you surprise everyone with something unscripted, you put everyone off and make it hard for them to do their jobs. I know on the last night of a show it's tempting to pull a few stunts, and sometimes it works. Make sure you only do this if you are on good terms with the people you are pranking and the ad-lib is a small one.
Warm up your voice and body.
All performance is a form of physical activity. Without warmed up muscles, you risk muscle cramps and strains. Without a warmed up voice, you risk losing it or permanently damaging your vocal cords. You may not have time at the venue to warm up your voice and body, so always do some warm-ups before you arrive.
Be quiet.
Turn the sound off on your phone. Be quiet when others are performing. Be quiet when the director is speaking. Be quiet before the show starts. Be quiet during the show. Be respectful of the fact that everyone has a job to do and part of it will include listening.
No backstage gossiping or bickering.
I know of few things more destructive to a production. This sort of behaviour sucks the energy out of performances and sucks the joy out of being on stage. If you have a problem with another performer, take it to the director or stage manager and let them sort it out. Otherwise, grit your teeth and be absolutely professional. People usually recognise who the troublemakers are without your getting entangled in the troublemaking.
Treat props, costumes, and scenery with care.
It doesn't matter how cheap they are, they still cost time and money and are crucial to the storytelling on stage. Don't assume that at the end of a season, you can damage or take an item. Often they are re-used for later productions.
Treat your venue respectfully.
Ask permission to move things around. Do not interfere with the running of that venue. If your show is at a pub or restaurant, be careful to not be underfoot of the wait staff. Replace anything that gets broken. Clean up after yourselves. Be sure to thank the venue manager at the end for their patience and generosity. With a good reputation the venue will be happy to have you back. With a bad reputation you may start finding it hard to put on a show anywhere.
I urge you to take these rules of performance etiquette seriously. They are key to your success. If you are working with a group of friends, follow these rules even more closely. You risk damaging the show and wrecking your relationships with these people if you get overly casual about the points. If they are your friends, they deserve better. When I am directing I am always grateful when I have a room full of people who behave professionally. That's when staged storymaking becomes a delight.
Peace and kindness,
Katherine
Search

Subscribe

Archives

Categories

Blogroll